1. Dr. Hari Menon;
 Dr. Hari Menon is from the Top 10 Cosmetic Surgeons in kochi . He is a Senior
Cosmetic Surgeons in kochi
and is one of the few plastic surgeons in India to restrict  his practice
to cosmetic surgery alone 
. He is in private practice since 2005. He is considered as one of the best cosmetic surgeons in Kochi. He completed training and acquired M.Ch degree in Plastic Surgery from the Grant Medical College, Mumbai, a prestigious institution famous for pioneering work in Plastic and Reconstructive surgery. He acquired advanced training in trauma reconstruction and Microsurgery at the Ganga Hospital, Coimbatore.Dr. Menon's love for aesthetic plastic surgery made him take it up as his main area of focus in practice as a full time Cosmetic Surgery consultant at The Cosmetic Surgery Institute, Mumbai for over four years.
He practices evidence-based cosmetic surgery and selects procedures which are time tested with regards to favorable outcome and safety. His special interests are in facial rejuvenation, Aesthetic breast surgery and body contouring procedures. He is a pioneer in minimal access gynecomastia surgery in Kerala and has completed more than 1500 such cases in Cochin .
READ MORE
Treatment offered:
FACE
Face lift
Eyelid cosmetic surgery
Rhinoplast
Hair Transplantation
Chin augmentation
Double chin correction
Neck lift
Ear correctio
Pimple scar treatment
Dimple creation
Brow lift
Hair Loss Treatment
BREAST
 Breast augmentation
 Breast reduction surgery
 Breast lift
 Male Breast Reduction
BODY
 Liposuction
 Mega Liposuction
 Tummy tuck
 After weight loss
 Thigh lift
 Butt reshaping
 Arm reshaping
 Hymenoplasty
NON SURGICAL
 Botox
 Fillers
 Lip Enhancement
Contact details:
Phone no – +919947755551
Email – drhari@cosmeticsurgerycochin.com,  drharimenon@gmail.com
2. Dr. Mahesh Nair
He is also from Top 10 Cosmetic Surgeons in kochi, Dr. Nair is the best cosmetologist in kochi and is a board certified plastic surgeon having done his MBBS from the prestigious Grant Medical College & Sir J.J. Group of Hospitals, Mumbai. He meritoriously pursued his surgical training, both, specialty and super specialty (M.S. General Surgery and M.Ch. Plastic Surgery) from the highly reputed south Mumbai Institute of B.Y.L. Nair Ch. Hospital & TNMC known for microvascular training by Dr. Amresh Baliarsing [President ISRM – Indian society of Reconstructive Microsurgery and President APSI – Association of Plastic Surgeons, India] and aesthetic surgical training by renowned cosmetic surgeon, Dr. Uday Bhat, known for his rhinoplasties and other facial aesthetic surgeries across India and abroad. READ MORE
Treatment offered:
Hair
Microvascular
Breast
Mommy Make Over
Non Surgical
Body
Plastic Surgery For Men
Gender Reassignment
Contact details:
Phone : +91 98201 36325
Email : drmaheshknair@gmail.com
3. Dr Aashish Sasidharan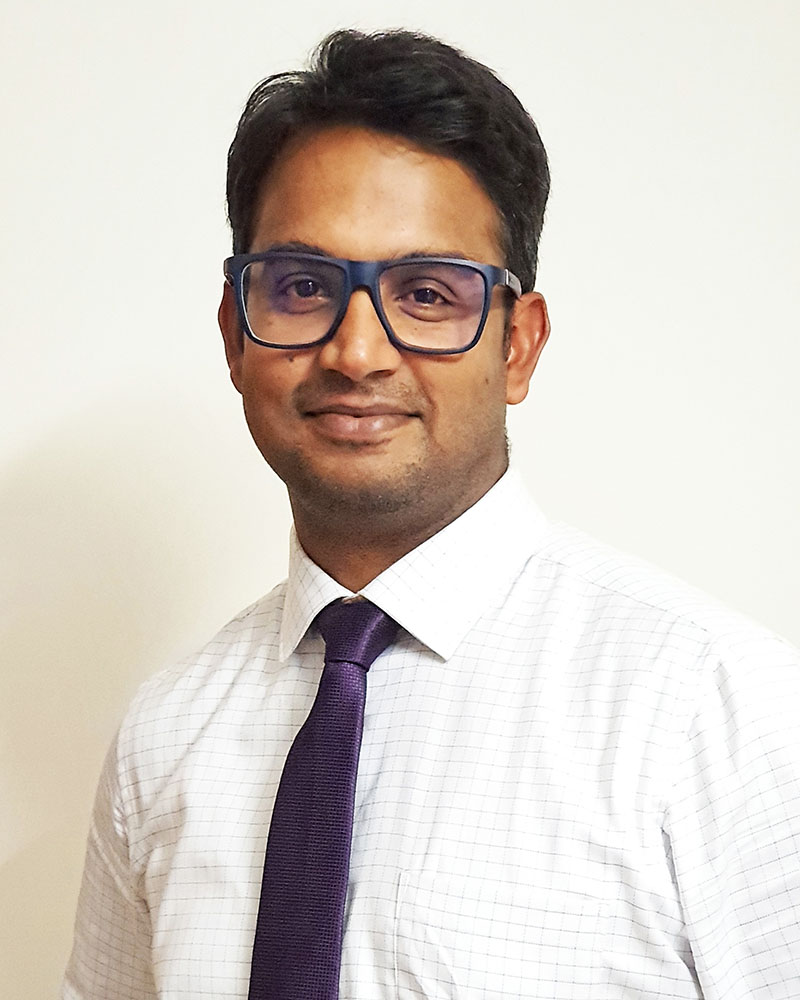 He is also one of the best cosmetologist in kochi, from the Top 10 Cosmetic Surgeons in kochi, Dr. Aashish Sasidharan is a board certified plastic surgeon having done his Mch.Plastic Surgery from prestigious institute Christian Medical College, Vellore. He worked as speciality registrar at premium hospital, Ganga Hospital, Coimbatore known for trauma, hand and reconstructive microvascular surgeries.He had also has worked as an Assistant Professor at Pondicherry Institute of Medical Sciences, Puducherry, there he has performed numerous microvascular surgeries for post traumatic defects ,hand and maxillofacial surgeries. READ MORE
Treatment offered:
Lipoma
Fat Grafting
Breast Reduction
Paralysed Upper Limb, Brachial Plexus Injury
Scar: Types And It's Treatment
Fingertip Injuries
Replantation
Abdominoplasty
Contact details:
4. Dr. Paul George
He ranked no.4 from Top 10 Cosmetic Surgeons in kochi, Dr. Paul has more than a decade of experience in reconstructive and cosmetics surgical procedures. He worked as the Lead consultant and set up the Department of Plastic Surgery, Aesthetic, and Hand surgery in Aster Medcity, Kochi. He has also worked for several hospitals like Government Medical College, Kozhikode, Chang Gung Memorial Hospital (Taiwan), Amrita Insitute of Medical Sciences(Kochi), Medical Trust Hospital, and MOSC Medical College (Kolenchery). READ MORE
Treatment offered:
Reconstructive Microsurgery, Treatment of acute burns
Burns reconstruction
Breast reconstruction and Aesthetic Breast surgery
Hand and lower limb trauma reconstruction
Head and Neck cancer reconstruction
Surgeries for paralyzed nerves of the Limbs
Body contouring procedures, including Liposuction, abdominoplasty, Limb contouring
Facelifts
Rhinoplasty ( cosmetic nose sharpening)
Contact details:
Cochin Plastic Surgery, Panampilly Nager, Kochi, India – 682036
Email : info@cochinplasticsurgery.com
Phone : (+91) 90724 43445
5. Dr. Akshay Omkumar
Dr. Akshay specializes in non-surgical facial Aesthetic Procedures. He was an integral part of the team that performed the first 4 Bilateral Hand Transplants in South-East Asia at the Amrita Institute Of Medical Sciences. He has completed a fellowship at Akademikliniken Hospital (Sweden), in the latest Cosmetic Surgeries and under Dr.Nazin Cerkes, lead rhinoplasty surgeon, Istanbul.READ MORE
Treatment offered:
Liposuction
Tummy Tuck
Arm Lift
Thigh Lift
Brazilian Butt Lift
Belt Lipectomy (Lower Body Lift)
Body Contouring after Massive Weight Loss
Brow Lift
Buccal Fat Removal
Filler Botox
Chin Reshaping
Bat Ear Correction
Blepharoplasty (Eyelid Bag Correction)
Face Lift
Neck Lift
Nose Reshaping (Rhinoplasty)
Thread Lift ,etc
Contact details:
Phone : (+91) 90724 43445
6. Dr. Nihal Yusuf
Dr Yusuf is a board certified Plastic and Cosmetic surgeon practicing in Kochi, Kerala. He is a double degree holder in the field of Plastic and Reconstructive Surgery. He completed his training from Lokmanya Tilak Municipal Medical College, Mumbai which is well known for producing some of the best plastic surgeons in the country. He went on to pursue a fellowship in Cosmetic Surgery. He is also known as the best cosmetologist in kochi.
He currently works as a full time surgeon at Sunrise Hospital, Kochi, READ MORE
ALSO READ: Top 10 Cosmetic Surgeons in Bangalore
Treatment offered:
Abdominoplasty
Blepharoplasty
Body Contouring
Botulinum Toxin
Breast Augmentation
Breast Lift
Breast Reduction
Buttock Augmentation
Calf Augmentation
Chin Augmentation
Face Lift
Genital Surgery
Contact details:
Dr. Nambiars face clinic is well known through out kerala and many parts of the world for providing the best quality facial aeosthitic treatment, customer care and satisfication and painless treatment. They are well equipped with state of the art treatment and surgical facilities. Adhering to international standard facial aesthitecs. They have on our panel an eminent team of skilled doctors who work together and consultants providing comprehensive and facial aesthitic solutions to their patients. They have an exclusive department for smile designing and facial aeosthitics ensuring personalised care and treatment for each patient.
Treatment offered:
Lip debulking
Laser treatment
Vampire facelift
Micro blading
Contact details:
8. DermaVue Skin & Plastic Surgery
DermaVue, This is an advanced Skin care, Plastic surgery, Cosmetology and Hair transplant clinic operated by physicians trained in Kerala and USA. Being the best dermatologist in Kerala they deliver quality results. They offer a wide variety of cutting edge solutions and treatments to address all clients skin concerns, diseases –be it acne, scars, wrinkles, fat deposition, discoloration, psoriasis, vitiligo, hair loss etc. They have the best dermatologists and plastic surgeons trained in advanced medical technologies.are performed by highly skilled dermatologists in a state-of-the-art facility. They also offers customized treatment package for individual needs. READ MORE
Treatment offered:
Plasic Surgery
Skin Treatment
Hair transplant
To read about all of the services click here
Contact details:
+91 80860 00608
Email
9. Reedent Dental and Skin Cosmetic Clinic
Dental Clinic in Kochi(Cochin) | Cosmetic Clinic in Kochi(Cochin)
Reedent is a luxury clinic located in Thrikkakara, Kakkanad near to Lulu mall, Edappally and Info park, Kochi. Their mission is to offer professional Dental and Skin Care services at affordable prices. Their team of experienced dentists, highest european standards of hygiene and state of the art equipments have reached a new level of services. They also provide painless Dental treatments and take atmost care on patients who deal with fear of pain, stress and anxiety. This clinic aims at offering different specialities of Dental and Skin cosmetic procedures along with wedding packages thus making you glow on your auspicious day. Their affordable Dental treatment and stress free soothing ambience are few highlights that set them apart. They strive to develop lifelong relationships with their patients by their professional and compassionate staff. READ MORE
Treatment offered:
Smile Makeover
Wedding Makeover
Tooth Jewellery
Root Canal Treatment
Crowns & Bridges
Pediatric Dentistry
Orthodontics
Implants & Gum Surgeries

Teeth Whitening

Skin Cosmetic Treatments

Chemical Peels
Microdermabrasion
Hydrafacial Treatment
Wart, Skin Tag & Mole

Hair Growth Treatment

Permanent Makeup

Laser Hair Reduction
Permanent Tattoo Removal
Carbon Facials
Contact details:
Phone no. +91 484 48 56 599,  +91 9379 88 88 33
10. DR. ARJUN ASOKAN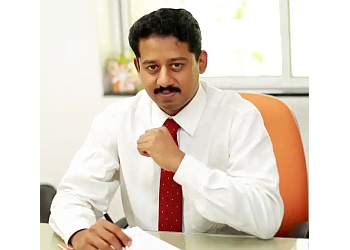 Dr. Arjun Asokan is a Cosmetic Surgeons in kochi, reconstructive and Microvascular surgeon in Renai Medicity hospital. a NABH accredited tertiary care hospital with state of the art medical facility in Cochin, Kerala. Dr. Arjun Asokan completed his MBBS at Calicut University in 2006 and DNB. Plastic Surgery from NBE in 2015. He is a member of many prestigious associations like Indian Association of Aesthetic Plastic Surgeons (IAAPS), World professional Association for Transgender Health (WPATH), Association of plastic surgeons of India (APSI). He specializes in a full spectrum of plastic surgery with a particular interest in Cosmetic surgery. READ MORE
Treatment offered:
Liposuction
Tummy Tuck
 Brachioplasty Best Arm Tuck Procedure
Body Lift Sculpting Surgery
Cranio Facial
Nose Surgery
 Brow Lift
Jaw Surgery Augmentation
Eyelid Surgery
Breast Lift
Thigh Lift
Bariatric Body Contouring
Rhytidectomy Face Lift Surgery
Breast augmentation
Breast reduction
Accessory Breast Tissue Removal
Contact details:
Email– arjunashokan@gmail.com Phone no.– 79071 97063
Also Read: Best hair transplant clinic in Mumbai