Best Coworking Spaces in Nehru Place
Here is a list of the Top 10 Best Coworking Spaces in Nehru Place for your new office space at the largest commercial, business and financial center in Delhi, India. Coworking space is high in demand for the last few years. It is having plenty of benefits and highly suitable for startups, small businesses and freelancers with 24×7 hours working facilities. Nehru Place is a hub for modern business, finance and commerce in Delhi. Transport connectivity is available through Metro (Near Nehru Place Metro, Near Kalkaji Metro, Near Nehru Enclave Metro and Kalkaji Mandir Metro), Bus Stand Nehru Place connects you with major locations of south Delhi through Ring Road. These 10 co-working spaces are counted as the best coworking space in Delhi.
Benefits of Coworking Spaces in Nehru Place for Startups
Maximum startups are choosing coworking spaces these days. Coworking space is breaking the ground. They are bringing the revolution and transforming the face of commercial real estate from the last few decades. According to a recent survey, an expert says the market will going boom with co-workers along with the co-working space in the near future. A coworking offers a pleasant environment for work along with flexible desk options for its members. Hence, the popularity of co-working spaces is increasing at a huge rate especially among entrepreneurs of start-ups. This space offers its members a wide range of facilities which help them to concentrate on their work at affordable prices. Though allows them to save a lot on financial resources. Coworking space in Nehru Place is the best option for all those searching for the best yet affordable space near south Delhi. As its in the capital of India. Hence, providing huge investment and business opportunities. India's ecosystem of start-ups had found co-working a blessing. In a number of ways, not only in financial terms but also in when we talk about the smooth functioning of the business. Any entrepreneurs of start-ups searching for an office space found shared space as a great option to start their business operations.
There are a number of benefits that coworking can offer to entrepreneurs of start-ups. It allows you to choose flexible working hours according to your convenience and a place of work. Digital Marketing Freelancers who work from home found it difficult to fully concentrate on their work as there are many disturbing elements or you might feel isolated. On the other hand, Coworking space offers you a place where you will comfortable like you are working at your home with a working environment that gives you a feel of the corporate office. It helps you to save on your financial resources.
Coworking Spaces Can Be Ideal for Entrepreneurs
Have you ever desired to work in a co-working space? Though co-working is a shared office space where individuals who are basically self-employed, independent professionals, or any professional who require a full-time office space. Who wish to work together in an environment that is communal, collaborative setting rather in a traditional office space. Coworking space in Delhi is the best option for many starts ups as Delhi is the hub of many big companies and has a lot to offer. The many advantages offered by Co-working make it ideal for entrepreneurs. Shared workspace in South Delhi, also provides facilities of seminar rooms, conference room, and a meeting room. Which make it easier for an entrepreneur to arrange things.
Your Rapid Growth With Coworking in Nehru Place
The biggest advantage of being a self-employed contractor is widely known as being your own boss. It allows flexibility to choose a time slot of your convince and place of work as well besides the power to deduct not so important business expenses for income tax purpose are some of the powerful incentives. In a survey, statistics indicate that self-employment is rising steadily and by 2025, almost around 50% of the total workforce in the world would consist of freelancers, contract workers, self-employed, and on-demand workers.
This rise in the self-employed population has led to a rise in demand for co-working space. Shared office space in Delhi, has seen an increase of 40% from 2018. Much large organization is also shifting their operations in a co-working space. Multi-billion dollar companies like what's app, Instagram, Uber, and many others were incubated in a shared office space only. In some situations working from home can be advantageous for you but it leads to isolation and distraction which somehow has great distraction on your productivity. Then, co-working is the most suitable option for you.
---
Some Reasons, why Coworking Space is Ideal for Entrepreneurs.
For low-cost startups, it's a good option as you need pay according to your membership package only.
Co-working is usually located in a place where your clients can easily reach you. While you don't need to explain any lanes. Search out for co-working near me to know about the best option available near your place.
Space and amenities offered
Shared office space in South Delhi includes amenities like parking, on-site parking, café,  gym, etc. If you are getting these facilities, expect to pay a bit more.
The membership fee is usually high for reserved seats and co-working space in South Delhi has a private cabin facility.
Some other membership benefits
Some other benefits co-working offers are 24/7 access, conference room, seminar room, receptionist, mail services, secure bike and car locks.
---
List of Top 10 Coworking Space in Nehru Place
Wolk – A Coworking Space in Nehru Place

91springboard

myHQ

Workly

Hub and Oak

CoworkIn

Cofynd

HuntOffices

Rworkspace

Smartworks
---

Wolk Coworking space in Nehru Place is a well-known co-working community in South Delhi. They are highly renowned for their work culture, community building, and vibrant environment. They make sure that you and all your team members can work comfortably work at one place without any hindrance. They aim to offer well-equipped coworking space in South Delhi. So, that you can work conveniently on your dream. It is situated at one of the most prominent hubs in India. Delhi has head offices of many International companies which makes it a cool option for startups as well. There you will meet co-workers from various backgrounds, which in turn would help you to learn so many new things like language, culture, and much more. Though here you can team up with like-minded individuals and your business to new heights.
Free Facilities Offered by Wolk:
It's completely saved there are no hefty rental bills, nor they charge electricity bills. Hence, they are highly cost-effective.
There you will find good security, you will be under CCTV Surveillance 24/7, besides that you will also get a locker facility, and you can also get there by Digital access.
Some other free facilities like:
High-speed internet
Highly Gadget friendly work stations
Vibrant environment
One Desk Option
Meeting and Seminar room
Cafeteria
CCTV Surveillance
Unlimited Tea/Coffee and snacks
Membership options :
Wolk: A Coworking Community in Nehru Place offers even one-day membership option besides, weekly, monthly, and yearly membership packages. Their packages are very pocket friendly. Even you can customize it according to your convenience.
Price : 6,999 INR/M
Address : Bakshi House 40-41 (Near Chiranjiv Tower, Nehru Place, New Delhi, Delhi 110019
Phone no. : 098213 85535
---
It's popularly known as a growth hub number of startups. 91 Springboard it's not just a co-working space providing shared office spaces only, but it goes beyond that. It offers access to a well-established network of mentors, along with a forum for finding and posting jobs opportunities. They currently 3 co-working spaces in Delhi, while their coworking space in Nehru place has a capacity of more than 250 seats. They offer 24/7 access to their members, vibrant community, exchange of knowledge and skills, network building and other office amenities, like stationery, and free Wi-Fi. Regularly host events, seminars, workshops for members and investors.
Amenities at 91springboard
Hassle free setup
PAN India access
Failsafe power backups
No hidden costs
Seamless internet
Contemporary conference rooms
Pay-per-use plans
Bright open workspaces
Table tennis, foosball, board games and more
Work anytime (24X7)
Address: 3rd Floor, Chandra Bhavan, 67-68, Nehru Place, New Delhi, Delhi 110019
Phone no. :  080 4748 9191
---

myHQ is not an office space, rather it's a network of work cafes and spaces. Which you can easily access through their website or by the app. They cover more than 50 locations in Delhi NCR. It's a highly suitable option for those freelancers (SEO freelancers) or professionals who are always on the go.  They ensure that at every location of theirs you will get high-speed internet, stationary, power access at all times. So, you won't face any issues while working. If you become a member at MyHQ then you will also get discounted prices for food and drinks at a number of outlets.
Amenities
Wifi
Printer
Printer
Power Backup
Power Backup
Stationery
Stationery
Plug Points
Plug Points
Meeting Rooms
Meeting Rooms
Address : Third Floor, 39 Kushal House, Nehru Place, New Delhi, Delhi 110019
Phone no. : +91 9205006361
---
Workly is the best option whether you are interested in solo entrepreneurship, or want to start a new business, or want to shift your team in one place. They offer unique interiors, convenient workspace, at a comfortable location. They aid their members with facilities like high-speed internet, unlimited snacks, tea, and coffee, printing, stationery, 24/7 access, conference room, seminar room, and much more. Innovative people find it most suitable. It's one of the most encouraging coworking space in Nehru Place. Here you will feel comfortable from day one only. And end up getting so many new ideas for taking your business to new heights.
Amenities
Easy accessibility
Workstations
Conference room
24*7 power back up
High-speed internet
Unlimited tea and coffee
Address: Hemkunt Chambers, 3rd Floor, 310, 3rd floor, 89, Nehru Place, New Delhi, Delhi 110019
Phone no. : 085888 92771
---
HubAndOak is one of the best coworking space in Nehru Place South Delhi, It helps you identify budget-friendly perfect office space for you in Delhi. If you are looking for affordable office space for rent in Nehru Place South Delhi then you need to look no further just enquire at Hub and Oak. Either it is, shared office space, your own private office space, or commercial office space in Nehru Place. We are the right coworking space to contact with.
Facilities available
Private Cabins With Workstations
Large Open Workstations
Deluxe Meeting Rooms And Conference Rooms
Storage Space On-Demand
State-Of-The-Art Facilities
Central AC And Power Back Up
Address: Devika Tower, 7th Floor, Nehru Place, 110019
Phone: +91-9711-14-1520
---
6. CoworkIn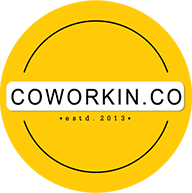 Coworkin in Nehru Place – Coworking Space that makes a difference. Coworkin says that you focus on your work we will take care of each thing, Just come into Coworkin and get started!
Amenities
Secured Fibre Lease Line
Flexible Desks
Meeting Rooms (With Conferencing Facility)
Unlimited Printing
Dedicated Private Offices
Community Events & Workshops
Secured Access & Survelliance
Fully Maintained
Temperature Checks Hygienic & Sanitised
Vibrant Community
Unlimited Hot Beverages
Access to Public Transport
Address: Kushal House, 39 Nehru Place, New Delhi, 110019
Phone: +91-97165 87873
---

Cofynd is one of the best hubs to provide office and affordable Coworking Space in Nehru Place. It offers you the best places to work in Nehru Place seamlessly for long hours.  You are offered affordable Daily Pass, Office Desks, Private Offices, Meeting Rooms, Event Space. If you are willing to get Virtual Offices in Nehru Place,  Cofynd will help you to find it. It is having a capacity of more than 200 seats. Finding an office space in Nehru Place or any part of the country on CoFynd is as easy to work, it is as easy as breathing. You have to search simply for your required and preferred location and shortlist the nearest office spaces in your city, you want to take for rent and send your query by filling the form.
Amenities
WIFI/Internet
Comfy Workstations
Reception
Printer
Pantry
Super Housekeeping
Tea/Coffee
Meeting Rooms
Air Conditioning
Car Parking available
Bike Parking available
Address: Nehru Place, New Delhi, hello@cofynd.com
Phone: +91 9355 48 9999
---

Huntoffices provides affordable coworking space in Nehru Place for small budget businesses and start-ups. If you are based in Delhi and looking for affordable shared office space in Nehru place then choosing office space is so easy with Huntoffices in Nehru Place. This coworking space offers a wide range of coworking office space like a serviced office spaces, shared office spaces, virtual office for your business, meeting rooms for freelancers or professionals, conference/training venues and much more. Whenever you decide to take your office in business centre location Nehru Place then our facilities will suit your requirements to access facilities of high-speed internet,  reception,  cafeteria, guest rooms with bathrooms, lots of wall power sockets, parking facility, housekeeping services etc.
Amenities: 
24-hour access
Board room
Car Parking
Conference / Meeting rooms
Shared Workspace
Telephone Answering
Address: 67-68, Chandra Bhavan Building, 3rd Floor, Nehru Place, New Delhi
Phone:  +91-9319427324
---

Rworkspaces is one of the leading company that provides coworking office spaces in Nehru Place and offers fully advanced services. Our shared offices are modern looking shared office spaces that private office spaces for individuals and teams, shared offices space and virtual offices.
Amenities:
Private Office
Meeting Room / Conference Room
Open Space / Huddle Space
Lounge Area
High speed internet
Printing & support
Conference Room
Reception services
Courier services
Complimentary tea & coffee
Address:  Vardhman Trade Centre, Nehru Place, New Delhi, Delhi 110019
Phone:  099997 25062
---
Awfis is one of the leading co-working space in India. It's located in major parts of the country. They have a strong belief that they provide more than a co-working space. The best thing about Awfis co-working for which they are highly known in the market is they offer very affordable membership plans like you can take even hourly membership as well for shared office spaces in Nehru Place or any another location. They also offer weekly, monthly, and yearly membership. Nor they will charge you any setup fee or any kind of security deposit. They aim at community building so that new startups find it easy to grow and established.
Amenities at Awfis: 
Courier
Food
LCD
Meeting
Parking
Printer
Reception
Storage
Tea Coffee
Wifi
Address: The Great Eastern Centre, Awfis Space Solutions, GESCO), 70, Behind IFCI, Tower, Nehru Place, Delhi 110019
Phone no. : 1860 258 6633
---
Also Read: Top 10 Coworking Space in Delhi