List of Top 10 Hair Transplant Clinic in Gurgaon
Hair loss mostly occurs in males although women get affected too, while there are not many cases where women usually face hair loss like men. Hair loss of scalp hair not only affects the self-confidence of an individual but also increases the risk of actinic damage and skin cancer. Most of us may know what is Hair Transplant, but not many of us are aware of how Hair Transplants are done. It is a complete surgical process that is done by removing or extracting the hair follicles of a certain part of the body, for example, from the legs or face, and then ultimately planting those extracted hair follicles in the desired portion of the body where the individual wants to grow hair. The latest Follicular Hair Transplantation (FUT) is permanent and may take two days for the surgery overall.
1.

Dbamy Hair Care – Hair Transplant in Gurgaon

Best hair transplant surgery in Gurgaon
Dbamy Hair Care: It has a team of professionals who try to provide leading-edge care and maximize the satisfaction of the people who are seeking a hair transplant. They understand the importance of scalp hair in an individual's life and come up with the best solutions considering that.
Address: S-31A/1, S Block, Nathupur, Sector 24, Gurugram Haryana 122002
phone no: 087662 77208
2.

Delight Clinic
Delight Clinic: They have highly advanced services and provide Body Hair Transplant Services, Biostumulated FUE, and Biostumulated FUT in a patient-friendly environment.
Address: C-0-31B, 3rd Floor, Supermart-1, Mulberry Avenue, DLF Phase IV, Gurugram, Haryana 122009
Phone no. 099904 1133
3. Advanced Hair Studio
Advanced Hair Studio: It is the world's greatest hair refurbishment hub. They have over 300 studios and associations all around the world that concentrate on hair transplant and hair regrowth solutions consistently. They are the most trustworthy and popular hair transplant clinic in Gurgaon.
Address : G-16, opp. Hongkong Bazar, Sushant Lok, Extension 2, Sector 57, Gurugram, Haryana 122001
Phone no. : 0124 454 9191
4. DHI India
DHI India: They provide the most permanent, guaranteed, and scientific solutions for hair loss. They deliver hair replacement services all over India and over 60 clinics worldwide.
Address: 220-221, 2nd Floor, South Point Mall, Golf Course Road, Sector 53, Gurugram, Haryana 122009
Phone : 1800 103 9300
5. MEDLINKS
MEDLINKS: They provide both skin and hair treatments in Gurgaon with the help of internationally trained proficients.
Address: Next to, 4306, Galleria Market, DLF Phase IV, Sector 28, Gurugram, Haryana 122002
Phone no: 095605 00888
6. Vibes

Vibes: They are one of the leading hair transplant centres in Gurgaon that use advanced treatments like PRP for Skin and Hair regrowth and standard technologies in their centres.
Address: A 14/24, Ground Floor, Golf Course Road, A Block, DLF Phase 1, Sector 28, Gurugram, Haryana 122002
7. Berkowits
Berkowits: They mainly provide non-surgical treatments for the regrowth of hair, Skin Anti-Aging, and Laser Hair Removal treatment. They have experience for over 25 years in Gurgaon in the field of Hair and Skincare.
Address: Plot No- 2, Bougainvillea Marg (BVM, near Sikanderpur Metro Station, DLF Phase 2, Sector 25, Gurugram, Haryana 122002
8. ENHANCE CLINICS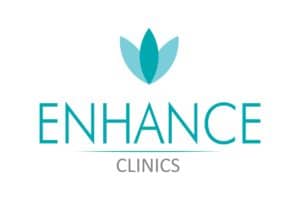 ENHANCE CLINICS: The clinic looks after the safety and benefits of its clients and tries to deliver the best possible results. Manoj Khanna, the Cosmetic and Hair Transplant Surgeon leads the Enhance Clinic. Many Bollywood stars and Cricketers have done their hair transplants from them.
Address: C855, Block C, Sushant Lok Phase I, Sector 43, Gurugram, Haryana 122009
Phone no: 088262 90527
9. DR. NAIR SKIN CLINIC & HAIR TRANSPLANT CENTRE
DR. NAIR SKIN CLINIC & HAIR TRANSPLANT CENTRE: They have an extensive range of hair loss treatments which includes Platelet Rich Plasma, Mesotherapy, Scalp Micropigmentation, and Hair Transplantation. Their hair transplant surgeons are internationally trained.
Address: SCO No. 20, 2nd Floor, PNB Building, Sector 23-A, HUDA Market, Gurugram, Haryana 122017
Phone no: 0124 403 4209
10. SQUARE ROOT HAIR TRANSPLANT & SKIN CLINIC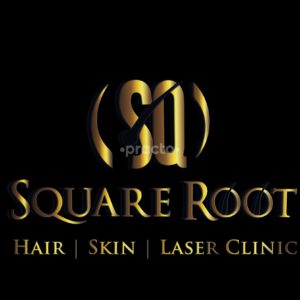 Credit Practo
SQUARE ROOT HAIR TRANSPLANT & SKIN CLINIC: It is one of the leading Skincare and Hair clinic in Gurgaon that provides treatments for Hair Transplantation, Hair loss. The clinic is run by Dr. Jotirmay Bharti, who completed his training at one of the most reputed medical institutions in India.
 Address: Plot No 3115, Ambedkar Chowk, near Amity International School, Sector 46, Gurugram, Haryana 122002
Phone no : 88260 45450