Dr. Rajan Raaj has been in the service of humankind through the eye of Astrology for the last 14 years. Most interestingly Dr. Raj is an M.D.(A. Medicine), Ph.D.(Astrology),Ph.D. (Yogic Science) Gemologist (I.D.I) Govt. of India, Gold Medal winner, Visiting Faculty (France, Germany, Switzerland, Holland, London).
He began his journey of Astrology when he met with his own complexities of life. He met a number of astrologers of India and abroad. In the journey of life a change was waiting for him when he met His Holiness Maharishi Mahesh Yogi world renowned Guru and the "Father of Transcendental Meditation". Read More
Service Provider
Love, Numerology, Muhurta, Gemology, Vaastu & Many More
Contact Us
5TH FLOOR, MAA BHAGWATI COMPLEX, West Boring Canal Rd, CHAURAHA, Patna, Bihar 800001
Mob No :- +91 9939279951/ 09334308501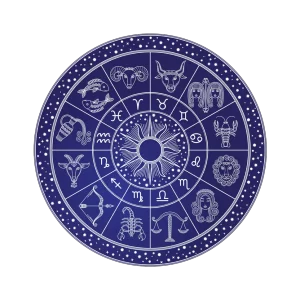 We Shree Astrologers, situated at Malad West, Mumbai, Maharashtra are one of the best astrology providing services providing qualitative astrological consultancy service to our clients. We have immense knowledge about solving love marriage problems, business problems, property disputes and numerous other problems. If you have any issue pertaining to your horoscope, marriage, match making or others, we are here to help you!
Read More
Service Provider
Janam Kundli, Aura Astrology, Vedic Astrology, Romance & Marriage & Many More
Contact Us
M s mention ,bank road near Tara hospital  Patna, Bihar 800001
Health And Joy is one of the eminent astro-vastu service providers in India, for promoting physical, mental, spiritual and well being of mankind. Health And Joy has revered and highly learned astro-vastu, vastu & gemstone consultants on their panel. Compassionate and courteous, our consultants have a positive approach towards life and all are incredibly inspiring. Positioned as one of the top astro-vastu service provider in India, the dedication and commitment towards the work has earned our centre reverence and respect amongst all our clientele and contemporaries.
Read More
Service Provider
Business/Profession, Legal Suits, Property, Health, Marriage/Relationship & Many More
Contact Us
305, Third Floor, Patna One Mall, New Dak Bunglow Rd, Patna, Bihar 800001
Mob No :- +91 9472258961
Samir Upadhyay started the journey of astrology as a profession since 1992. he had a scientific and very rich inherited Astrological family background. After the completion of Post graduation in Geography, he started full-time Astrological consultancy and Research from April 1995. Samir Upadhyay started writing Since May 1995  in 'Dainik Hindustan' national newspaper covering various facets of astrology, socio-political events, and Predictions for various famous personalities that came true with great accuracy. Between 1997 – 2001 Samir Samir Upadhyay did various programs on astrology broadcasted on Radio Akashwani Patna. Read More
Service Provider
Court Case, Birth Time Correction, Vaastu Report, Muhurta & Many More
Contact Us
1st to 14th of Every Month 14/D, East Boring Canal Road Sri Krishna Puri, Patna 800001
Mob No :- +91-9572584555

Mr. Prashant Kumar is a Mechanical Engineering Graduate from renowned Engineering Collage BIT Sindri, Vinoba Bhave University having passed out in 2003. In 2004 he joined the Department of Sales & Marketing, in an esteemed organization working as Area Manager. He has some hidden divine power by grace of god by which he want to help needy people as much as he can. Mr. Prashant Kumar been studying the science of astrology as a hobby right from childhood. He started predicting from 1992 onward about individuals. Till date many successful predictions made by him to welfare of needy people. Read More
Service Provider
Birth Chart Analysis, Year Report, Health Report, Love, Marriage & Match Report & Many More
Contact Us
Opposite Hotel Republic Bakerganj, Bari Road, Patna- 800004
Mob No :- +91 8100778339,7856920922

Dr. Archaya P. Sanjay M. Sc. LLB., a lawyer and journalist has great admiration for astronomy, astrology, numerology, Lal kitab and Mantras. He has a scientific back ground and he did a lot of research on these subjects. Providing Astro-Palm consultation to people's problems has become the sole aim and object of his life. His predictions are based on several dasas such as Vimshottari, Dwisaptatisama, Dwadashottari and Chaturshitisama Dasa etc, Jamini Char Dasa, Kota Chakra, sun and ascendant. Yogini and Navanmsha dasa are additional methods to predict. This is rare way to predict in India. His numerous predictions published in the national and regional dailies have received great appreciations. Read More
Service Provider
Horoscope, Match Making, Business Prospects, Wealth Analysis & Many More
Contact Us
Mob No :- +91-943-123-6211
15+ Years of Experience in the field of Vedic Astrology, Gemelogy, Vastu & Vedic Remedies. PHD. in Vedic Astrology, Masters in Gemelogy & Vastu. Started the journey in year 2006 as a hobby to serve the humanity, give easy & effective as well as least expensive remedies. Served More than 5000+ satisfied clients till date. Read More
Service Provider
Financial Chart, Birth Chart, Kundli Match, Carrier & Many More
Contact Us
Patna: Shiv puri, Near professor colony, Punaichak, Shastri Nagar, Patna, Bihar 800023
Mob No :- +91-8083961021

Welcome to Jeewan Niskarsh! Our ancients, in their profound wisdom and thru painstaking analysis realized that the heavenly bodies just like the stars and planets wield a robust influence over the lives of the people which their careful study can reveal almost everything about a private, including his or her past, present and therefore the future. This study is understood as Vedic Astrology or simply, as Astrology. Astrology is that the mathematics of your life, derived from the calculations of your planetary positions to predict what the longer term holds for you. Read More
Service Provider
Palmistry, Numerology, Vaastu Shastra & Many More
Contact Us
Mob No :- +91 993 1481 586,  +91 620 0546 571

He began his journey of Astrology when he met with his own complexities of life.He met a number of astrologers of India and abroad.Shiv Prakash always tried to associate Astrology with modern streams of sciences and result was there he fetched a Gold Medal at International conference on Astrology in kolkata for delivering a lecture on "Nanotechnology in relation with Astrological science."amidst numerous famous astrologers of India and abroad alongwith solemnly presence of many Central Ministers and Governors and Vice-Chancellors of various Universities. Read More
Service Provider
Palmistry, Numerology, Love, Gemology, & Many More
Contact Us
Plot no-852,RBI back gate ,Bolia par Salimpur Ahra, Patna Bihar -800001
Mob No :- +(91)7050700400