Dr. Siddharth Sakhiya, gold medalist M.Ch. is plastic and Cosmetic Surgeon in Surat, has trained to the highest level of qualifications in plastic surgery from B.J. Medical College, Ahmedabad.
Dr Sakhiya is the Managing Director at Celebre Aesthetics and runs a leading cosmetic surgery practice in Surat and South Gujarat. He has more than 10 years of experience with expertise in areas of Hair Transplant, Rhinoplasty, Face Rejuvenation, Liposuction, Tummy Tuck, Breast Surgery, Gynecomastia among others. Read more…
Services Offered:
Tummy Tuck
Lip Augmentation
Liposuction
Mesotherapy
Rhinoplasty
Derma Fillers
Contact Details:
72260 22226
306-308, Ripple Mall,
Above Croma Show-room,
Opposite KG Fitness,
Near Rajhans Cinema,
Dumas (Airport) road, Piplod,
Surat – 395 007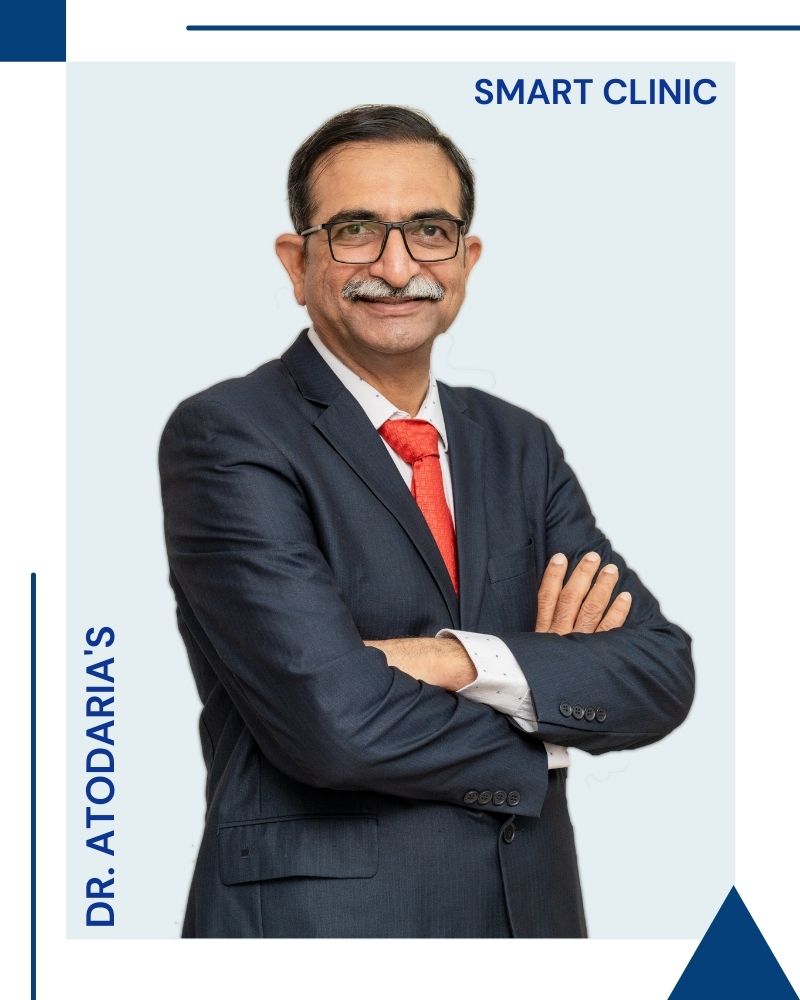 Dr. Atodaria, the 1st doctor to introduce many advanced techniques of hair restoration surgery to south Gujarat. Primarily an experienced plastic & cosmetic surgeon in Surat & has been performing hair transplant surgeries for the past 10 Years.
To provide better services to his demanding cosmetic surgery patients, in 2008, he had started an exclusive Hair Transplant & Cosmetic Surgery Center at Ghod-Dod Road, a posh locality of Surat, with ample parking space for patients. Dr. Atodaria has been the most experienced cosmetic &  hair transplant surgeon of the entire south Gujarat. Read more…
Services Offered:
Liposuction
Gynecomastia
Breast Surgery
Tummy Tuck
Face Surgery
Contact Details:
 98242 74810
Harsh -Deep,104, Adarsh Society, Babubhai Hajirawala Marg, nr. Chocolate Mall, Athwalines, Surat, Gujarat 395001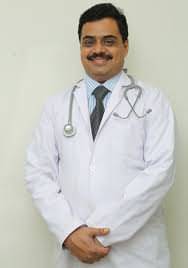 A Navsari city native, Dr. Ashutosh Shah settled in Surat, Gujarat to establish his cosmetic and plastic surgery practice in 2004. Dr. Ashutosh Shah attended Baroda Medical College in 1992. After graduation, he completed a General Surgery Training in 2001. Then he decided to go for super-specialty training in Plastic surgery and received hisM.Ch. degree from The M S University of Baroda in 2004. During his residency, he was exposed to all types of plastic surgeries. He also received a national diplomate degree in Plastic Surgery of DNB in 2006.
Such specialty training and experience provided him an unparalleled foundation to become a well versed plastic surgeon. He also received his Microvascular training in Well known Ganga Hospital, Coimbatore. He also received basic informal training of reconstructive surgery from Ganga Hospital, Coimbatore, and Cosmetic surgery in Apollo Hospital, Chennai. His degrees are well recognized and he is a registered Board-certified cosmetic plastic surgeon with Medical Council of India. Read more…
Services offered:
Aesthetic Genital
Botox Fillers
Breast Cosmetic Surgery
Circumcision
Face Makeover
Laser For Beauty
Rhinoplasty
Contact details:
8320500350
205, Trinity Business Park, OPP G3 Store, Madhuvan Circle, LP Savani Road, Adajan, Surat, Gujarat 395009.
Dr. Natvar Patel is an extensively trained plastic and cosmetic surgeon in Surat with a special interest in bringing science to the sculpture of beauty. The most vital factor in the success of cosmetic surgery is the surgeon you select.
Dr. Natvar Patel is one of the well known and respected Plastic & Cosmetic Surgeons in Surat. While the experience and the training indicate to his expertise, it is his artistic surgical skills and his commitment to distinction to personalized, excellent care that is the base of his best recognition.He believes that Plastic & Cosmetic surgery is one of the most diverse, dynamic and demanding specialties in medicalpractice. His overall mission is to simplify cosmetic surgery and make this process a pleasant and satisfactory experience. Read more…
Services offered:
Breast Enlargement
Breast Reduction
Male Breast Reduction
Facelift & Necklift
Rhinoplasty(Nose)
Tummy Tuck
Liposuction
Male to Female
Female to Male
Contact details:
7698938615
inquiry@synergycosmeticsurgery.com
Synergy Cosmetic Clinic
402, 4th floor, Jeevandip Complex, Una Pani Road, Surat, India
Dr. Debraj Shome is a cosmetic surgeon in Surat who has been a global pioneer in new techniques and solutions in Facial plastic surgery and facial cosmetic surgery for more than a decade. While facial plastic surgery and facial cosmetic surgery are well known super specialties globally, very few surgeons in India are specially trained in these specialties. Surgical precision on the face especially is very important and hence specific training and experience in the facial surgeries becomes very important in providing top class, evidence based care to patients.
The face is a cross over zone and multiple sub specialties are working in the face. The Esthetic Clinics ®, co founded by Dr. Debraj Shome, recognises that it is impossible for any one surgeon to be good in all spheres of plastic and cosmetic surgery and hence we believe in a multi specialty approach to give our patients the very best in Plastic & Cosmetic surgery. The Esthetic Clinics have multiple centers in Mumbai, Kolkata, New Delhi, Bangalore and Hyderabad in India. Read more...
Services offered:
 Facial Plastic Surgery & Facial Cosmetic Surgery:
ANTI-AGING
BEAUTY
BLEPHAROPLASTY
BOTOX
BOTOX INJECTIONS & FILLERS
CHEEK IMPLANT
Contact details:
7028065165
Sunshine Global Hospital, First Floor, Dumas Road, Beside Big Bazar, Piplod, Surat, Gujarat 395007
Dr. Mahesh Patel is a life member of Indian Association of Dermatologists, Venereologists and Leprologists (IADVL), Indian association of Aesthetic Dermatology.
Patel Skin Care, Cosmetic Laser, Hair Transplant & Slimming Center a leading cosmetology and dermatology and hair transplant clinic in surat, gujarat run by Dr. Mahesh Patel, dermatologist. He is also one of the few dermatologist, Cosmetologists, and hair transplant surgeon in surat. The field of cosmetology is growing fast. Procedures like hair transplant have become common and appearance conscious people are increasingly seeking cosmetic procedures to look their best, as face receives the maximum attention. Read more….
Service offered:
Hair Transplantation
Laser Hair Removal (Diode Laser)
Fractional CO2 Laser
Q-Switched Nd: Yag
Microdermabrasion
Vitiligo Surgery
Chemical Peeling
Dermaroller
Botox & Fillers
Ultra Pulse CO2 Laser
Ear Piercing Gun
Mesotherapy
Nail Surgery
Contact details:
9537044341
patelskincare@gmail.com
3rd Floor, Sayona Building, Above Dairy-don Icecream, Nr. Hirabaug Circle, Varachha Main Road, Surat-395006
Dr. Jagdish Sakhiya from the time he received his medical degree in dermatology he worked to establish himself in the field of aesthetic & cosmetic dermatology. In addition to being one of India's leading dermatologists, he is a respected and renowned authority on Cosmetic Dermatology. His peer groups have also recognized his vast expertise in the subject.
Dr. Jagdish Sakhiya had taken advanced training of Anti-wrinkle injections Therapy in Australia, Micro-Derma & Chemical Peelings in Paris, Fractional CO2 Laser for Facial resurfacing in USA, Advance Fillers in Dubai, Meso-therapy for Skin & Hair in Greece, Sclerotherapy in Bangalore, Light based IPL Skin Treatments in Malaysia, Laser Hair Removal in Israel, Q-Switched Nd-Yag Laser for Skin in USA, Radia Frequency for Skin Tightening in Spain, Derma-Roller for various skin conditions in Australia. Read more…
Service offered:
Skin Treatments
Laser Treatments
Anti Ageing Treatments
Hair Treatments
Dermatosurgery
Plastic Surgery
Contact details:
1800 1200 70000
enquiry@sakhiyaskinclinic.com
ALSO READ –