Dr. Onkar Dev is the consultant cosmetic surgeon in Patna. Не is a consultant, cosmetic, Reconstructive, and Burn, Maxillo facial, and plastic surgeon. Dr Onkar has over 12 yrs of experience in Transforming lives of patients of disfigured body (fax Parts due to various causes like Burn, Trauma, Congenital anomalies. He Post graduated (MS) Aft MBBS degree from P.M.C.H. PATNA. READ MORE
Treatments Offered:
Hand Surgery
Face Lift
Eyelid Surgery
Breast Augmentation
Breast Reduction
Lip Augmentation
Hair Transplant
Rhinoplasty
Botox & Fillers
Ear Reconstruction
Nose Reconstruction
Breast Reconstruction
Contact US:
Phone: +91-8340494108
Address: V-573, JOGIPUR CHOWK, CHITRAGUPTA NAGAR, JALESHWAR MANDIR ROAD, KANKARBAGH PATNA – BIHAR 800020
Aura Cosmetic Surgery Klinik, Bihar's unique centre for total aesthetic transformation. This centre came into existence last year and is located in the heart of the city Patna.
Under the able guidance of Dr. S. A. Warsi, a Board certified Plastic Surgeon, clinic offers a broad range of Aesthetic surgical procedure, non surgical treatments and dental treatment .Our highly qualified doctors, therapist, dentist, nurses and friendly staff work together to provide holistic care. Special care is taken to keep you healthy and beautiful. Our goal is to make glowing skin, gleaming look, cascading hair and beautiful smile. READ MORE
Treatments Offered:
Hair Transplant 
Breast Surgery
Surgical Treatment 
Non Surgical Treatment
Liposuction
Laser Hair Reduction
Scar Removal
Cosmetic Dentistry
Clinical Nutrition
Mommy Makeover
Breast Reduction
Contact US:
Phone: 0612-2296777, +91-7549012050
Address: G/
1 Vijay Laxmi Enclave Kavi Raman Path,
Nageshwar Colony, Boring Road,
Patna, Bihar – 800001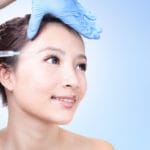 Dr. Pranav kr. did his M.Ch.in Plastic Surgery from Patna Medical College Hospital, Patna, which is one of the first institutes to start training in Plastic Surgery in India. Then he joined Aesthetic unit in Department of Plastic Surgery in Sir Ganga Ram Hospital, New Delhi. Later he was awarded the prestigious "Fellowship in Aesthetic & Microsurgery" in Specialists' Hospital, Kochi, one of the pioneer institutes of Cosmetic & Microsurgery in India, where he got his formal training in advanced Cosmetic procedures as well as complex reconstructive microsurgical procedures. He has also worked as Senior Resident in Dept of Plastic surgery, AIIMS, Patna. READ MORE
Treatments Offered:
Plastic Surgery
Cosmetic Surgery
Hair Transplant 
Non Surgical Rhinoplasty
Liposuction
Gynecomastia or Male-Breast
Contact US:
Phone: 9934643680
Address:1/41-A, Vivekanand Marg, Opposite A.N.College, North S.K.Puri, Patna, Bihar
Dr. Vimalendu Brajesh is a Qualified cosmetic surgeon in patna who has done his training in Plastic surgery from Grants Medical College Mumbai and J.J. Group of hospitals Mumbai.
He further underwent specialized training in Rhinoplasty at Stuttgart Germany.
He has been associated with Medanta since 2010 and does all varieties of reconstructive microsurgeries and aesthetic surgeries but his core area of interest are Rhinoplasty, Facial Rejuvenation, Hair transplant & surgeries related to Brachial Plexus injuries READ MORE
Treatments Offered:
Breast Reduction
Face Lift
Eyelid Surgery
Breast Augmentation
Hair Transplant
Gynecomastia
Rhinoplasty
Ear Reconstruction
Nose Reconstruction
Botox & Fillers
Contact US:
Phone:+91-9873483667
Address: Division of Plastic, Aesthetic and Reconstructive Surgery, Medanta, The Medicity, Gurgaon, Haryana, India, 122001
Dr. Sumit Sharma has done his specialization in MD (Skin & V.D) from RIMS, Ranchi in year 2005. He completed his MBBS from UCMS, Delhi and internship from GTB Hospital Delhi. Dr.Sumit Sharma is a renowned Dermatologist and Hair Transplant Surgeon in Haryana with over a decade of experience in his field. Dermawave Sumit Skin Laser and Hair transplant Center (2006 to Present) Consultant Dermatologist Cosmetologist And Hair Transplant Surgeon PGIMS, Rohtak (2005-2006) Ex. Senior Resident. READ MORE
Treatments Offered:
Skin Allergies
Scar Treatment
Laser Hair Removal
Anti aeging treatment
Tatto Removal 
Hair Pigmentation
Vitiligo Surgery
Photo Therapy
Breast Lift Surgery
Breast Reduction Surgery
Face Lift Surgery
Breast Enhancement Surgery
Contact US:
Phone: +91 99912 21909 | 92153 50555
Address: Gohana Chowk, near Grand Trunk Road, Shiv Nagar, Panipat, Haryana 132103
Dr. Talat Fatima is one of the best Dermatologist, Cosmetologist and Cosmetic Surgeon in Patna. She has completed her M.B.B.S and M.D ( DVL) and is practicing in this field from 6 years. She specializes in providing advance procedures to all your skin , hair and nails problems.
She was Ex SR IGIMS and presently working in NMCH , Patna. She currently practice her profession at SKINNNOVATION – SKIN , HAIR, NAIL AND COSMETIC CLINIC.
Got training from Dr. Savant's Institute of Dermatology, Cosmetology, Trichology and Laser , Mumbai. READ MORE
Treatments Offered:
Laser Treatments
Chemical Peeling
Pigmentation
Derma Roller
Acne 
Hair Transplant
PRP Therpy
Botox
Nail Treatment
Allergey Treatment
Eczema
Contact US:
Phone:7004226329
Address: Chaudhary Bhawan, Mahendru Main Road, Near Mahendru Post Office Behind Vivo Showroom, Patna.
Dr. Anshuman is a Senior Consultant in the Department Of Plastic Surgery at the Bombay Hospital & Medical Research Centre, Mumbai, as well as at the Nanavati Super Speciality Hospital, Mumbai. His super specialization in breast surgery has earned him a coveted place amongst the Best cosmetic surgeons in India. He is the head cosmetic surgeon and driving force behind La Transformationé, a highly acclaimed cosmetology centre, which is at par with Mumbai's top hospitals for plastic surgery. He has presented many scientific research papers at international and national conferences and has scientific publications in journals of repute. READ MORE
Treatments Offered:
Cosmetic Surgery
Lymphedema Treatments
Constructive Surgery
Hair Transplant 
Skin & Laser Treatments
Contact US:
Phone: 7738106125
Address:Flat No. 06, Gautam Ashish CHSL, 290-A, Vaikunthlal Mehta Road, Vile-Parle (West) Mumbai- 400 056.
Plastic and Cosmetic Surgery Clinic, Patna is an attempt to provide all types of Plastic and Cosmetic treatments under one umbrella.
Dr. Vivek are one of the best Plastic and Cosmetic Surgeon anf plastic & cosmetic Clinics of National Standards in India.
the clinic consider correct protocols to provide unparalleled Aesthetic results to all their customers keeping in mind the safety and efficacy of all our treatments and prevent you to keep away from misleading affairs READ MORE
Treatments Offered:
Hair Transplant 
Tummy Tuck
Body Counturing
Breast Surgery
Male Breast Surgery
Reconstrucative
Buttok Augmentation
Botax & Fillers
Fat Transfer Surgery
Genger Change Surgery
Contact US:
Phone:+91 – 7070632970 +91 – 9473420338 +91 – 9386099208
Address:A-213, P.C. Colony, Opp. Jay Prabha Hospital, Kankarbagh, Patna – 800020
One of the best COSMETIC SURGEON IN PATNA. Dr. Onkar Dev is a well-known doctor based in Patna who specialises in Plastic, reconstructive surgery and cosmetic surgeon in patna. With 16 years of experience, He has been associated with various prestigious hospitals and clinics. Dr. Onkar Dev is now working with Saanvi Plastic Surgery and Burn Centre. Dr. Onkar Dev specialises in Hair Regrowth, Breast Surgery, Plastic Surgery, Hair Restoration, Hand Surgery, Hernia Repair Surgery. Apart from His association with different hospitals, He has put His skills to the test in many other ways. He has been a member of Association of Plastic Surgeons of India (APSI). Dr. Onkar Dev is the recipient of fellowship in cosmetic n reconstuctive surgery. He graduated with a MCh – Plastic Surgery from University of Patna. He also has a MBBS from University of Patna. READ MORE
Treatments Offered:
Hair Regrowth
Breast Surgery
Plastic Surgery
Hair Restoratio
Hand Surgery
Hernia Repair Surgery
Scar Revision Surgery
Hair Transplant Surgery
Anti Aging Treatment
Otoplasty
Fat Graph
Flap Surgery
Facial Plastic Surgery
Breast Reduction
Contact US:
Phone: 6262562627
Address: V-573, Jogipur Chowk ,LIC Colony, Chitragupta Nagar, Landmark: Kankarbagh Chitragupta Nagar
Dr. Rajendra S Gujjalanavar is a board-certified and best plastic surgeon in Bangalore, working as a Senior Consultant & HOD – Plastic and Reconstructive Surgery at Sakra World Hospital, Bangalore. He is a top cosmetic surgery specialist who had done many cosmetic procedures like liposuction, breast surgery, rhinoplasty, abdominoplasty, and facial plastic surgery procedures for national and international clients. READ MORE
Treatments Offered:
Neurosciences
Cardiac Sciences
Orthopaedics
Obstetrics and gynaecology
Digestive and HPB Sciences
Renal Sciences
Rehabilitation Sciences
Pediatrics and Pediatric Superspeciality
Spine Surgery
Radiology and Imaging
Clinical Psychology
Internal Medicine
ENT and Head Neck Surgery
Cancer and Blood Disorders
Plastic and Reconstructive Surgery
Contact US:
Phone: +918049694969
Address: SY NO 52/2 & 52/3, Devarabeesanahalli, Varthur Hobli, Bangalore- 560 103