One of the best Hair Transplant Clinic in Ludhiana- Advanced Hair Studio has a powerful history of 47 years and an international reputation as the world's largest hair restoration and hair retention company, providing hair loss treatments for any type and stage of hair loss. With their unique combination of breakthrough technologies, they are continuously improving to ensure the best and the most advanced hair treatments, while also providing outstanding services to their existing and future clients. All of this has seen us grow into the world's largest hair restoration company, with approximately 300 studios and alliances worldwide.
With their extensive range of unique and advanced procedures under one roof, along with an array of products, they provide complete solutions for all kinds of hair loss. They fully understand the underlying causes of hair loss and the trauma such hair loss can bring; this is why they offer a myriad of hair regrowth solutions. They have successfully treated countless types of hair loss conditions. They feel that they are proven before and after results speak for themselves, as do the numerous testimonials they receive each year; such glowing reviews demonstrate the effectiveness of their hair loss treatment and procedures. READ MORE
Treatment
Hair Transplant
Body Hair Transplant
Beard Hair Transplant
Eyebrow Hair Transplant
Contact Details
Address Nr. MBD Neopolis Mall, Ferozepur Road, Ludhiana Punjab, – 141012
Phone +911614049191

They have a team of experts, who have great experience in this field and they will surely give you the best results.
If you are still in doubt, then you must read the below-mentioned points, these will help you to know the importance of their hair transplant clinic. First of all, their hair transplant clinic in Ludhiana has advanced Tools and Technology to perform hair transplantation procedures. Here, at their hair transplant centre, you will find professional staff, who provide you quality treatment as well as care. At their clinic, you will get the best natural-looking and permanent hair transplant. READ MORE
Treatment
Hair Transplant in Men
Hair Transplant in Women
Body Hair Transplant
Beard Hair Transplant
Eyebrow Hair Transplant
Contact Details
Address 2: 69-A, Shastri Nagar Model Town Ludhiana
Phone : +91-98552-91505
AK Clinics has a team of highly trained doctors & who are dedicated to the field of hair restoration. The team is ably led by Dr Kapil Dua MBBS, MS, along with Dr Aman Dua, MBBS, MD and The team have permanent in-house technicians who are well experienced. The clinic has its own training program for new team members where they are trained over models for a minimum of 6 months before being allowed to work on patients. They have a seasoned team of hair transplant counsellors. Dr Kapil Dua, Co-Founder & Chairman at AK Clinics has over fourteen years of clinical and teaching experience in the fields of Otolaryngology & Hair Transplant. He holds the recognition for having transplanted over 3 million grafts, among the highest in the world, with a record of less than 3% wastage, among the best in the world. READ MORE
Treatment
Hair Loss Problems
 Hair Transplant
 FUE Hair Transplant
 Laser Hair Removal
 PRP Hair Treatment
 Botox Treatment
Contact Detail
Address 51-E, Sarabha Nagar, Ludhiana, Punjab
Phone +91-97799-44207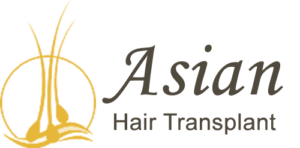 In Asian Hair Transplant In Ludhiana have Done Hundreds Of Hair Transplant Surgery's And Not A Single Patient Is Sad After The Hair Transplant. Every Single Patient Of Asian Hair Transplant Gets Their Results As they Said To Them Heavy Density Results. Just Fell Free To Call Us In Working Hours And Get Your Younger Look Back. Get Detailed Information About Your Treatment. They Have All the Latest Technology And Techniques In Hair Transplant And Hair Loss Treatments. They Have Experience Doctors And Staff. Each And Every Staff Member Have An Minimum Experience of Around 6 Years. In their Clinic, You Don't Need To Worry About Infection's And Side Effect's Because Every Single Room In their Hospital Is Well Maintained And Super Sterilized.
Former patients are the best way to see the capabilities of a hair transplant clinic or doctor in Ludhiana. Obtaining former patients' before and after photos or talking to former patients in person can provide you with an accurate idea of the quality of work produced by a given doctor. Here at Asian Hair Transplant, they use the most advanced equipment and technology available. They employ some of the most experienced and professional hair transplant surgeons and technicians in entire India. This enables us to ensure that every patient experience will be excellent and their final results outstanding And Amaze You. READ MORE
Treatment
FUE Hair Transplantation
Beard Hair Transplant
Eyebrow Hair Transplant
Body Hair Transplant
Moustache Hair Transplant
Contact details
Address 4-E Tagore Nagar New, Civil Lines, Ludhiana, Punjab 141001
Phone +91 7347464548
First Choice Hair Transplant & Cosmetics is the proud hair transplant clinic in Ludhiana for having well-qualified hair transplant surgeons & team; who are competent enough to handle all the technicalities, complications and minutely detailed hair transplant procedures. The dedication of their experienced team of doctors plays a vital role to accomplish a high success rate in the surgeries.
They believe in the quality of treatment and their devotion to patient care- both pre & post hair transplant surgery; which segregates us from the list of other hair transplant clinics in Ludhiana. They offer outstanding hair restoration results with surgical (FUE, FUT, Bio FUE, etc.) & non-surgical (PRP Therapy, Artificial Implants, etc.) hair loss treatments. They are relentlessly in touch with the latest innovations in this field and this is the primary reason that they have a successful track record of doing an enormous number of hair transplant surgeries. READ MORE
Treatment
Hair Transplant
FUE Hair Transplant
FUT Hair Transplant
Facial Hair Transplant
Body Hair Transplant
Contact Details
Address: #21, First Floor, Phase 1 Road, Main Market, Urban Estate Dugri, Ludhiana, Punjab 141003
Phone: 7087 02 02 02

Hair Doctors provides the most excellent FUE, hair transplant treatment all over India. They help patients get rid of baldness problems and get their healthy hair back on their heads and bring SMILE on their faces. They have a clinic that complies with (and exceeds) all core professional standards of effective treatments, hygiene, health and safety. All our clinics have state of the art infrastructure. All the doctors have a great amount of experience in the hair transplant field. They assure you of permanent and natural-looking hair transplant results.
They are the hair transplant Service provider across India. Understanding the perfect requirement of patients from the first interaction and guiding them through the entire procedure is our preference. They make sure that in stable communication with our patients until the patient does not get the best treatment from the hair transplant doctors. READ MORE
Treatment
FUE Hair Transplant
BIO FUE Hair Transplant
FUT Hair Transplant
Facial Hair Transplant
Hair Loss Treatment
Contact Details
Address S.C.O-21/B, First Floor, Phase 1 Road, Main Market, Urban Estate Dugri, Ludhiana, Punjab 141003
Phone 7087 55 55 56
Dr Paul's Clinic provides a unique and different approach. They pride themselves on providing the highest professional standard of excellence and care. Starting in the year 2007 in Kolkata, Dr Paul's have grown its child branches to other parts of India and has now 21+ centres around you offering a wide range of unrivalled aesthetic hair care and skin care treatments for both men and women. Enveloping you in a friendly and warm environment, their clinic strives to offer you expert and professional service of the highest standard of care. They combine your aesthetic needs with their latest advanced technology ensuring one get optimum results every time.
They also pride themselves on having the most regulated approach in a meticulously clinical environment – nationwide. No one offers more specialized skincare and hair care treatments, from mole excisions to anti-ageing, facial resurfacing to tattoo removals, hair loss treatments to hair care. READ MORE 
Treatment
 Male Hair Loss Treatment
 Female Hair Loss Treatment
 Alopecia Areata Treatment
 PDO Hair Regrowth Treatment
 Hair Replacement
 Other Hair Problems
Contact Detail