Among the Best Top 10 Cosmetic Surgeon in Hyderabad- Dr Sandhya Balasubramanyan is an accomplished female plastic surgeon in Bangalore and Hyderabad who believes that A beautiful and happy YOU is the key to a healthy and sound relationship not only with the world but also with YOURSELF.   With her expertise and belief in the concept of happiness and self-confidence representing true beauty, she is aiding people to discover their best version. Know a little more about her – After completing her super speciality training in plastic surgery , Dr Sandhya did specialised training in cosmetic surgery from many renowned centers in Europe and Mumbai, before joining as consultant cosmetic and plastic surgeon at Apollo hospitals, Jubilee hills, Hyderabad. She later moved to Bangalore and has been a Consultant Plastic surgeon in Columbiaasia- manipal hospitals.    Dr Sandhya, having trained in an International center in Belgium for advanced fellowship in aesthetic facial surgery has special interest in face-lift with minimal scars,blepharoplasty rhinoplasty, and facial rejuvenation with autologous fat. Her specialized training in oculoplastic surgery and blepharoplasty from the prestigious Royal Adelaide hospital, Adelaide further distinguishes her within the field. Read more…
Service offered:
LIPOSUCTION SURGERY
BLEPHAROPLASTY AND BROW LIFT SURGERY
FACE LIFT SURGERY
CHIN AUGMENTATION SURGERY
BREAST REDUCTION SURGERY
RHINOPLASTY
Contact Details:
7259605940
drsandhyabala@gmail.com
Dr Sandhya Bala's Plastic surgery clinic Film Nagar Main Road, Hyderabad – 500033 Babu mohan empire building, Third floor, plot no 21, road no 9.
Dr. S. Suma is a Consultant Plastic, Cosmetic and Reconstructive surgeon. She graduated from NTR University of Health Sciences with a Bachelor's degree in MBBS (Medicine) with Best Outgoing Student award. She was awarded a Master's degree in M.S (General Surgery) from NTR University of Health Sciences. Read more…
Service offered:
FACIAL CONTOURING

FACIAL REJUVENATION

BREAST SURGERY

BODY CONTOURING

FEMALE GENITAL COSMETIC SURGERY

GENERAL COSMETIC SURGERY
Contact Details:
86 86 042 042

info@prettyu.com

Sri Ram Nagar Colony, Puppalguda, Telangana 50008
Dr M. Shridharan is a consultant Cosmetic and Plastic Surgeon, practicing in Hyderabad for the past several years. His intricate surgical skills and precise decision making is backed by his surgical training from Kilpauk medical college, Chennai with special interest in corrective cosmetic surgery. He maintains an exclusive practice in the full scope of cosmetic surgery Read more…
Service offered:
Liposuction surgery

Rhinoplasty Surgery

Tummy Tuck Surgery

Fat Grafting Surgery In Hyderabad
Contact Details:
MIG 321, Beside syndicate bank Road Number 4 KPHB COLONY, Kukatpally Hyderabad, Telangana 500072
He is ranks no. 4 from Top 10 Cosmetic Surgeon in Hyderabad -Dr. KALYAN CHAKRAVARTHY is the renowned plastic & cosmetic surgeon in Hyderabad. Director and consultant plastic surgeon at KALYAN'S COSMETIC SURGERY CENTER and Consultant Plastic Surgeon at the Department of Plastic, Cosmetic & Reconstructive Surgery,AWARE GLENEAGLES GLOBAL HOSPITAL.
After graduating from Kakatiya Medical College, Dr. Kalyan pursued his post graduate degree in surgical disciplines [M.S.] and his super specialty training in Plastic Surgery [M.Ch.] from Gandhi Medical College. He pursued fellowship in Microvascular Surgery from Nizams Institute Medical Sciences (NIMS). He has over 14 years of experience in the field of General surgery and Plastic, Cosmetic & Reconstructive Surgery. Read more…
Service offered:
Hair transplantation, Rhinoplasty,
Facial Rejuvenation. Breast augmentation,
breast reduction,
Liposuction,
Fat grafting,
Contour Correction,
Abdominoplasty/Hernia Repair.
Contact Details:
8074286762
kalyancosmeticsurgeon@gmail.com
Amrutha Estates, flat no-216,2nd floor, Himayatnagar, Hyderabad, Telangana 500029
Dr. Priti Shukla is a well known cosmetic surgeon in Hyderabad. She has been practising cosmetic and plastic surgery since 2001 in Hyderabad, (India). She is Board certified in plastic and cosmetic surgery and is one of the best plastic surgeons in Hyderabad with a special interest in cosmetic surgery.    Dr Priti recommends any plastic surgery treatment only after a thorough examination of the patient's medical history and requirement. Her detailed analysis and understanding of each patient has fetched her the title of the best cosmetic surgeon in Hyderabad. Read more…
Service offered:
Breast
Face
Body
Skin Care
Genital
Miscellaneous
Contact Details:
90149 01020
info@wordpress-636120-2071221.cloudwaysapps.com
MLA Colony, Indian Overseas Bank Building, 3rd Floor, Rd Number 12, Banjara Hills, Hyderabad, Telangana 500034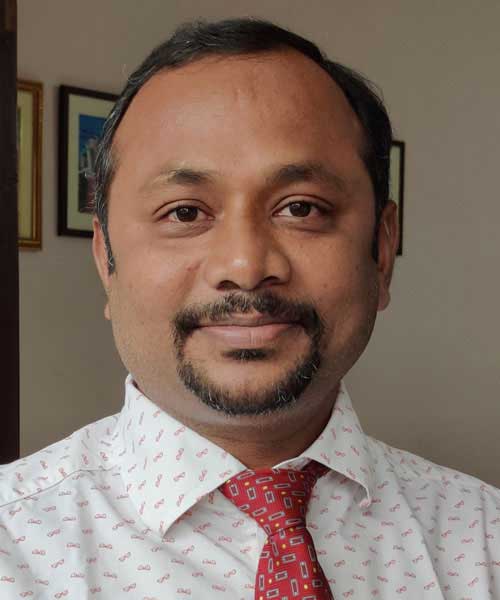 Dr. jammula s srinivas one of the leading cosmetic and plastic surgeons in twin cities of Secunderabad and Hyderabad, provides precision and expertise care in the field of plastic and reconstructive surgery. A confident person is a beautiful person, and Dr.Srinivas aims to make his patients feel more confident in the inside by helping them make their image flawless and beautiful on the outside. He believes that the highest form of appreciation for a doctor is to see their patients leave the hospital with a smile and satisfaction. His pursuit for excellence in this field is not restricted only to the aesthetic or cosmetic aspect but also to the medical necessities of plastic surgery such as traumas, injuries or deformities as well. Dr.Srinivas's key area of focus and expertise is breast cosmetic surgeries, in which he has trained exclusively from the UK.      Dr. Srinivas Jammula completed his MBBS as a gold medalist from MKCG Medical College in Berhampur, Orissa following which he further pursued and completed his M.S.(General Surgery) from MKCG College as well. With a zeal to specialise in the field of cosmetic surgery, he completed his M.Ch. (Burns and Plastic Surgery) from the prestigious SMS Medical College in Jaipur, Rajasthan. Read more…
Service offered:
BREASTAUGMENTATION
BREASTREDUCTION
BREASTASSYMETRY CORRECTION
LIPOFILLINGOF BREAST
BREASTLUMPS
Contact Details:
drsrinivasjammula@gmail.com

Flat no 511, Varuna Block, My Home Navadweepa, Patrika nagar, Besides My Home Hub, Hitech City, Hyderabad, Telangana 500081
Dr. Deepu Chundru is a highly qualified and experienced plastic surgeon who believes in the power of plastic surgery to not just look better, but to feel better. Armed with an MS in General Surgery and an MCh in Plastic Surgery, Dr. Deepu went a step further and honed his skills with Fellowships in Aesthetic Surgery from Rio de Janeiro, Brazil and New York, USA. He makes sure to understand his patients intimately to truly know what they want, and has been known to keep an eye even on the minutest of details, which brings out exceptional results. Dr. Deepu is a plastic surgeon dealing with both reconstructive plastic surgery and aesthetic/cosmetic surgery. He has been extremely artistic from his childhood involved in painting, carving, and pottery – he uses his artistic skills in his transforming surgeries both aesthetic and reconstructive. He is a very popular Plastic Surgeon / Cosmetic surgeon in Hyderabad, being associated with many of the top hospitals or top clinics in Hyderabad. Read more…
Service offered:
Breast Surgery
Liposuction
Tummy Tuck
Gynecomastia
Rhinoplasty
Contact Details:
91 4023555150
8-2-293/104, 2nd floor Guv-Vivilash Chambers, Opp KBR Park Main gate Indo-American Cancer Hospital Road, Rd Number 14, Banjara Hills, Hyderabad, Telangana 500034
He obtained in Medical degree from Sri Venkateshwara Medica College, Tirupati Andhra Pradesh. Following his passion towards surgery, he pursued Masters in General Surgery at the prestigious Kasturba Medical College, Manipal University. During his residency in general surgery, he developed an interest in Plastic surgery. He was the best outgoing student in the batch of 2012. He worked at the Ganga Hosital Coimbatore as a registrar in the plastic surgery department.   He pursued Plastic Reconstructive Surgery at the prestigious All India Institute of Medical Sciences, New Delhi. During his tenure, he has published numerous research articles and innovations.  He is a member of various professional bodies like International Society of Aesthetic Plastic Surgeons, Indian Association of Aesthetic Plastic Surgeons. Read more…
Service offered:
Hair transplantation
Body contouring
Botox, Fillers
Tummy tuck procedure
Facial Plastic Surgery
Contact Details:
919821826580

AIG Hospitals, Mindspace Road, P Janardhan Reddy Nagar, Gachibowli, Hyderabad, Telangana, India
Dr. Dushyanth Kalva has over 15 years of experience in Cosmetic Surgery and Hair Transplants. Besides his medical knowledge, he also holds an artistic vision for his patients – a combination that makes him one of the best Cosmetic Surgeons in Hyderabad (India). He applies his artistry to bring about the change that you are looking for. Dr. Dushyanth dedicates himself to the highest standards of the art of plastic surgery. His goal is to improve a patient's self image, and he takes that responsibility very seriously. Dr. Dushyanth Kalva, one of the best Plastic and Cosmetic Surgeon in Hyderabad firmly believes that every person has a right to 'look and feel their best'. Every person has a self-image or self-portrait in their mind. Whenever their actual physical appearance does not match with their ideal self-image, it can lead to stress, dissatisfaction, emotional distress, and decreased productivity at work. That's where plastic & cosmetic surgery comes into play. Read more…
Service offered:
Body
Face
Aesthetics
Hair
Contact Details:
91 7274974974
info@drdushyanthkalva.com
3rd floor, Park View, Adjacent to CVR Health, Road Number 1, Jubilee Hills, Hyderabad – 500033
Dr. G. Rajasekhar is a Surgeon and Cosmetologist with post MBBS, MS (General Surgeon), MRCS (Edinburh). His exclusive international training was under Dr. James Plastic &, Cosmetic surgeon, Phillipines and Dr. Lucas (Rio de Janeiro, Brazil) famous Cosmetic surgeon &, Cosmetologist. He worked as an assistant surgeon in Apollo hospitals, Jubilee Hills under a few senior and skillfull Plastic and Cosmetic Surgeons.
Renowned for aesthetic results, the Panel of Doctors helps our patients achieve their appearance goals by combining experience, talent, and the highest quality medical care.The other doctors in our panel include, Dr. Rajesh, MBBS, MS, MCH (Plastic Surgery) and Dr. Radha, MBBS, MD (Dermatology). This esteemed panel places Sriroop at the cutting edge of latest trends and techniques in field. From the initial consultation to the final exam, we provide compassionate treatment curated to the specific needs and goals of the individual. Read more…
Service offered:
SKIN PROCEDURES
HAIR TREATMENTS
BODY CARE
FACE TREATMENTS
BREAST PROCEDURES
Contact Details:
88977 55557
info@sriroopcosmeticclinics.com
#202, Plot No. 76, R.P.Enclave
Andhra bank ATM junction
Main Road, Srinagar Colony
Hyderabad 500073
ALSO READ- TOP 10 COSMETIC SURGEON IN KANPUR