They have a broad mission to help the  students who's preparing for study abroad. The enormous amount that the self-financing medical colleges in Tamilnadu and Pondicherry demanded for admission to MBBS course shattered my dreams of making a doctor. We immediately went to Chennai and met Mr. Mohammed Ghani sir overseas education consultant in Chennai and we are getting better response and our dream to send our son for abroad study. Read more
Services
Top Education Consultants
Career Guidance
FMGE Examination
Administrative Office at DAVAO
Training Programs
contact detail
No.177, Roy pettah High Road, SMS Centre 1st Floor, Myla pore, Chennai- 600004
Mobile: +91 94440 48111 | +91 94443 75000
Mobile: +91 94440 58111 | +91 99763 00300
Email: limraedu@yahoo.com

They provide career solution to the students who like to study abroad. Taking into account of each factor namely education, work experience, finance ambition etc. They help them to choose the right course at right University in right country by matching their individual profile. Read More
Services
Counselling
Education
Bank load
Test prep
contact detail
Email; contact@broadmindgroup.com
phone – 7603800800
GEC provides great opportunities and support to all of its students by offering variety of courses in the field of Business, Management, e-Commerce, Accounting, Information Technology & Computer Science and Engineering with the aim to help them building bright future. GEC maintains its high standard and quality in all aspects through appropriate counseling, friendly environment and of course the best qualified advice and solutions. Read More
Services
Additional Free GEC services
Free GEC services

Admissions are made easy by GEC
Contact
Head Office:
No 82,Anna Valagam,2nd Floor,
Arcto Road, Kodambakkam
(near Poorvika mobile before Meenakshi College),
Chennai -600024
Truematics is one of the leading overseas educational consultancy companies in India. The primary objective of  Truematics is to provide an authorized liaison between universities and students and help them to achieve their dream. They are tirelessly working for our brighten students.  Read More
Services
Career Counseling
Country Selection
Course selection
University selection
Admission guidance
Contact
4/30A, Cathedral garden road, First floor, Nungambakkam
Chennai – 600034
Tamil Naidu , India
Landmark: Near BRS hospital and DBS business center

Victory Overseas is an international professional education Consultancy based in Chennai (India), with several years of experience in placing number of desired students in the right universities. Recently they have completed their achievement of sending more then 100+ students for study abroad. Students just have to concentrate on their studies and they fulfill their daily requirement. You can surely contact them if you are looking for trusted and valuable services. Their services are little expenses but its worth it when its come to facilities.     
Read More
Services
Study in the United States
Study in Canada
Study in Europe
Study in Singapore
Study in Australia
Contact detail
Address: No.22, 3d, First Floor, Ashoka Chambers(Jamal's Building), Chambers Road, (Near G.K. Mopane Flyover), Teynampet, Chennai-600 018.
Phone Number: +91 95000 08008, +91 96001 22221
Over the years they helped numerous students get admission to their favorite universities for their chosen academic fields. They have the services not only to help the students find the right course and university but also take care of everything that a student must attend  while traveling to a foreign university. Read More
Services
DHL COURIER
FOREX
EDUCATION LOAN
INSURANCE
Contact detail
No 29, T R Nagar Main Road,
Vidyapeeth Circle.
Banashankari 1st Stage
Bangalore. – 560050
Contact Nos. :   +91 9003076571 , 8754545252
IDP Education is a proud co-owner of International English Language Testing System (IELTS). IELTS is jointly owned by British Council, IDP: IELTS Australia and Cambridge English Language Assessment. Since its launch in 1989, IELTS has become the world's most popular high-stakes English language proficiency test. IDP Education's global network of test centers offers more than 400 test locations in 50 countries. IDP Education Limited is an ASX listed company that is 50% owned by 38 Australian universities. Read More
Services
Get the right Student Health Cover
Find Accommodation
Student Banking
Transfer money securely
Contact detail
Book 
appointment We'll call you back

They are one of the most trusted and valuable overseas education consultant company in all over India. They provide their  services in different part of India. Recently they have opened a branch of TC Global in Chennai. You don't have to visit on their beach you can call and book an appointment and ask whatever your queries is.  Read More
Services
Global Education
Global Learning
Global Investments
Global Workspace
Contact detail
Apex Plaza, 5th Floor,
No. 3, Nungambakkam High Road, Opposite Isfahan Centre,
Chennai, Tamil Nadu 600034
Phone: 044 4214 8123
Email id: chennai@thechopras.com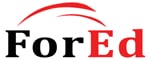 For Ed overseas assist and guide through the application process for courses at all levels, right form the diploma to the PhD, and give continuous support to out students at all levels. They ensure that the students apply to institutions which are thoroughly assessed  in order to meet their requirements, thus, making the study abroad as easy as possible, so that, students have to only think about their education there, rest will be taken care by us. Read More
services
Study Abroad
MBA in USA
MBA in Canada
MBA in UK
MBA in Germany
MBA in Australia
MBA in New Zealand
MBA in Singapore
MBA in Dubai
Contact detail
ForEd Overseas Subam Building S1 Second Floor No 9, College Road, (Near DPI) Chennai 600006
Phone: 044-28260221
Mobile: +919940618221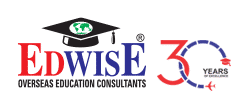 Edwise is the one stop solution for all your international study needs. India's Leading Overseas Education Consultancy since 1991 and have a command on education opportunities worldwide. Our core activity lies in assisting students to make the right choice with regard to pursuing education in overseas educational institutions. Read More
Services
Contact detail
1st Floor, Pioneer Sudarshan Plaza, 9 Mohan Kumaramangalam Street, Nungambakkam High Road, Chennai – 600034, Tamil Nadu, India.
Tel :9884711600 / 04442928200