If you search for Top 10 overseas education consultant in Hyderabad you find them their rankings are always top  its because they are providing this service for more then 10 years. They send so many children abroad. Their working abilities are really good.
Services
Students analysis
Career counselling
Application and admission assistance
Finance aid and scholarship
Visa guidance
Post arrival Assistance
Contact detail
Address: 204/2, 2nd Floor, White House Block-1, Begumpet, next to COMPLEX-1, Hyderabad, Telangana 500016, India
Phone no – 91 92468 18083

The hope overseas education consultant is a leading overseas education consultancy. They have become a name to reckon with multiple projects success. They provided great service of  education and continue to deliver excellence for the last 14 years.
Services
Counselling
Application process
Financial assistance
Visa assistance
Travel arrangement
Accommodation assistance
Contact detail
 040 6644 6681 / 82

 +91-9000 55 00 55, 8106 55 00 55 
 info@thehope.co.in, india.exmi@gmail.com
Ischoolconnect is an overseas education consultant company. They are working from last 5+ Years and they are one of the most trusted overseas consultant. They manages all the students requirement so its become easier for students to concentrate on their study. Their first priority is to ensure the education according to individual needs and provide them the best university as per their demand.
Services
  Guidance in University selection
Manages application process
Fee and finance
Help to get early visa
Contact detail
Email ; teamlead.cc@ischoolconnect.com
Phone no ; +91 9145332283
Choosing to be an overseas student might considerably expand your educational opportunities. Foreign universities in the United States, the United Kingdom,  or Australia have highly reputed institutions, and these three nations are home to a large percentage of the world's top universities.
Services
Provide Visa
Abroad Studies
Abroad job
Finance
Contact detail
Mangalam Business Center, 11/1, Salt Lake City, Block – EP, South City pinnacle, 12th Floor, Suite- 1211, Kolkata- 700091, West Bengal
Phone no – +91 7670 800 001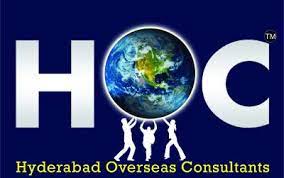 Hyderabad Overseas Consultants claims to provide unbiased and updated information about educational opportunities abroad. Their services include counseling, university shortlisting, application, scholarship, loan & visa assistance, and pre-departure support.
Services
Provide Visa
Abroad Studies
Abroad job
Finance
Contact Detail
Address: 501, 5th Floor, Diamond House, Behind Topaz Building Officers Colony, Punjagutta, Hyderabad, Telangana 500082, India
Prosper overseas is an trusted overseas consultants. They are in this business from very early days. They organize pre-departure seminars for all our students and even their parents to dispel any doubts or fears before they actually fly to their preferred destination.
Services
Counselling
Prosper overseas
University applications
Currency converted
University selection
Contact detail
phone no ; 9052357777
7.IDP Consultancy
IDP is a global leader in international education services. They help international students study in English speaking countries. Our success comes from connecting students with the right course in the right institution and the right country.
Services
Counselling
Prosper overseas
University applications
Currency converted
University selection
Contact Detail
Address : 1st Floor Corporate House 3A Shakespeare Sarani Beside A C Market Kolkata – 7000071, West Bengal 700017, India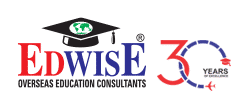 The management team of Edwise are qualified professionals possessing rich experience in the field of overseas education. The partners have studied, worked and lived abroad and undergone specialized training at various universities around the globe. This knowledge and experience has been systematically and successfully downloaded to its large team of academic advisors. The leadership team is passionate about helping students establishing successful careers and leaves no stone unturned to ensure great results.
Services
Test Prep
Career counselling
Popular courses
Admission guidance
Admission assistant
Visa Assistance
Contact Detail
Address: 6th Floor, Woodburn Central, 602, 5A, Woodburn Park, Kolkata, West Bengal 700020, India
KC Overseas Education has a legacy of two decades of dedicated, transparent, professional services resulting in 100% Admission Success and 99% Visa Success. Our organization has now achieved another milestone by being an authorized representative of 45+ worldwide Universities ranked under world's Top 300 Universities as per QS World Ranking Record 2022.
Services
Counselling
Prosper overseas
University applications
Currency converted
University selection
Contact Detail
Address: 51A Banerjee Para Lane, Dhakuria, Near Kankulia Gate, Kolkata, West Bengal 700031, India
Established in the year 2003, SNY COSMOS Overseas Edu Consultants (P)Ltd, India has carved an eminent position in providing consulting services…
Services
Counseling & Decision Making
Scholarships
Document Preparation & Admission
Exposure to Details of the Programmed
Contact detail
Phone no : 0866 – 2496640 / 2496650