Best Digital Marketing Institutes in Delhi
Are you looking for the best Digital Marketing Institutes in Delhi? Here we have come up with a well-researched and handy list of the best Digital marketing institutes. There is a boom in the career of digital marketing in India. In today's time, more and more companies are now adapting to digital marketing strategies to achieve their goals. Hence the demand for marketers is on the rise. Although digital marketing is the future of the next generation. At the present time, digital marketing has left behind all other professions. It is the one and only field which doesn't have any educational restrictions. Whatever field or background you have in high school or in college it doesn't matter. Thus, this industry welcomes each and every one of you and gives equal opportunities for success to everyone.
List of Top 22 Digital Marketing Institutes In Delhi:
King of Digital Marketing is one of the best digital marketing institutes in Delhi and Allahabad. With more than 8 years of experience King of Digital Marketing has trained more than 700 students and the great thing is that all students are reputed digital marketing consultant, trainer, social media expert, PPC expert, SEO Freelancers and some are doing great business. Gaurav Dubey is rated #1 digital marketing consultant in India and this training course in conducted under his guidance. Join King of Digital Marketing to make your strongest career in this digital marketing field.
Fee: 24000
Head Branch: 1800/09, 1st Floor
Govindpuri Extension, Kalkaji
New Delhi – 110019
Phone: +919555696058, +919205316988
Email: info@kingofdigitalmarketing.com
Branch Office:
Allahabad, Uttar Pradesh – 211003
Phone: +919821918208
---
They have various branches all over India. Many students and professionals took this institute. They have a good record of placement as well. Courses offered: website planning and development, Google AdWords, AdSense.
Fee: 56000
Address: 3rd Floor, Building No. 29, Paschim Vihar Extension, Rohtak Road, Opposite Metro Pillar no: 196, Next to Paschim Vihar (East) Metro Station, Paschim Vihar, Delhi, 110063, India.
Contact No: +91 88002 90309
---

Techstack is leader in digital marketing industry with more than 10 years experience. They are smart, dedicated, and focused on giving unbeatable digital marketing training in Delhi. Techstach always focuses on creating content that is both functional and technical appealing.
Fee: Depends on the course
ADDRESS:: C-60/2 Sector 2, Near Metro Station, Sec 15, Noida, Uttar Pradesh 201301
Contact No:-093198 44494,   EMAIL:info@techstack.in
---
This is one of the favorite institutes among students and career enthusiasts and has budget-friendly course fees. This place is quite popular among recruiters and so you have a good chance of getting placed at a premium company. The courses in this institute include SEO, Social media optimization, Digital Marketing, PPC.
Address: 404, Chabra Complex, Building 8, Patparganj Rd, Veer Savarkar Block, Shakarpur, Dayanand Colony, Shakarpur, Delhi – 110092
Contact No : +91 9990716846, +91 9990128280
---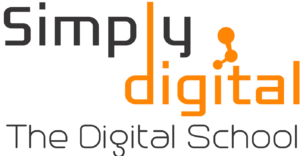 This institute has the USP of having faculty members hailing from the elite institutes like IIM and IIT. These experts may take classes in person or by online training modules. They provide courses like website development and designing, PPC, SEO, and others.
Fee: Depend on the course
Address: 97/1, 1st Floor, Sri Aurobindo Marg, Above CCD, Adchini, New Delhi, Delhi 110017, India
Contact No: +91 78270 68882
---

It was found only in 2009, but it has emerged among the leading digital marketing institutes in Delhi, India. The course that you will find here is inbound marketing, SEO, SMO, Analytics, email marketing, and others.
Address: Center 1: 1001, 10th Floor, Tower-1, Pearls Omaxe Building, Netaji Subhash Place, Pitampura, New Delhi – 110034.
Address – Center 2: B-32, 3rd Floor, Near Metro Pillar No. 6, Lajpat Nagar 2, Near to Lajpat Nagar Metro Station, New Delhi.
Contact No: +91-80100-33033 or +91-11-47597475
---
It was established in 2012. Till now they have trained thousands of students now who all are working in elite companies all over the world.  Courses offered SEO, Google AdWords, and many more.
Fee: Rs. 39,000
Address: B-32,3rd Floor, Lajpat Nagar, Delhi-110024.
Contact No: +91-80100-33033
---
The institute lays at most importance on placement. So they also teach soft skills which help students to turn into a professional. Courses they offer are social media marketing, growth hacking, marketing automation and many more.
Fee: Rs. 33,000
Address: 1st & 3rd Floor, Regal Cinema Complex, Connaught Circus, Hanuman Road Area, Connaught Place, New Delhi, Delhi 110001, India
Contact No: +91 1800 200 5835
---
9. National Institute Of Information Technology (NIIT)
Fee: Rs. 37,500
Address: 487/35-A, Outer Ring Road, PeeraGarhi, Delhi 110015, India
Contact No: +91 11 2525 8066
---
10. HiAim Digital Marketing Institute in Delhi (HiAim)
This institute is highly known for its placement. They provide different types of 9 certification courses in digital marketing. Courses include affiliate marketing, Adwords, and much more.
Fee: Depends on the course
Address: 292, 3rd Floor, Satya Niketan Road, Opp. Venkateswara College, Moti Bagh, Delhi, 110021, India
Contact No: +91 92120 14014
---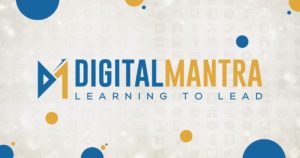 It is one of the most premier digital marketing schools in Delhi. Its the first choice of everyone who wants classroom training. The focus mainly on providing their students a professional training. They provide courses like content marketing, planning online marketing and many more.
Fee: Depends on the course
Address: A-32, 3rd Floor, Satya Tower, Ambrahi Village, Sector- 19, Dwarka, Delhi 110075, India
Contact No : +91 98189 74031
---

The institute has a wider canvas and they don't limit itself to digital marketing. TGC is a preferred choice of everyone who is working for a career in digital marketing. Their important courses are online branding, webmaster tools, PPC, graphic designing.
Fee: Depends on the course
Address: Near Bengali Sweets, H-85A, South Extension Part I, Delhi 110049, India
Contact No: +91 11 4602 6939
---
Is a part of the well-established name Manipal Global Education Services, Manipal ProLearn has a variety of courses in various fields? In digital marketing, they have courses like digital marketing, java developer, Android app development, full stack developer and project management.
Fee: varies from course to course, free demo class for each course are also available.
Address: P – 18, 2nd floor, Pandav Nagar, Acharya Niketan Market, Mayur ViharPhase 1, Near Mayur Vihar 1 Metro Station, New Delhi.
Contact No: 9910733669
---

Professionals and along with students pick Digital Cruise because they provide opportunities to work with biggest brands and on live projects. There you will find more than 59 batches. The courses they have are SEO, Adsense, other online marketing tools, and blogging.
Fee: Rs. 20,000
Address: 201, Chabra Complex, Veer Savarkar Block, ShakarPur, East Delhi, Delhi, 110092, India
Contact No: +91 99901 28280
---
Digiperform is the largest "Exclusive Digital Domain Specific" training provider in India. It's a young organization that aims to bridge the huge gap that exists between the industry's digital training needs and the availability of trained talent by offering hands-on training programs and certifications. With headquarter based in Noida and 40+ centers all over India.
Course fee: INR 25,000
Address: 3rd Floor, Hotel Conclave Complex, Near Kailash Colony Metro Station, New Delhi – 110048
Contact No: +91 9599-294321 , Website: digiperform.com
---
Expert Training Institute is the foremost institute that offers the best SEO course in Delhi. proposing a large bouquet of SEO benefits for the diverse learners for their business. We are a known name in the SEO industry, due to our caring attitude, strong values and institutional approach shared by our team of trainers. Set up in 2012, ETI is now present across Delhi and has become one of the full-fledged SEO training institutes in Delhi.
Fee: Depends on the course
ADDRESS: 178, 1st flr, Commercial Wing, Jai Apartment, Sector-9, Rohini, New Delhi-110085
Contact No:- 9958 38 19 38 , EMAIL:- experttraininginstitute@gmail.com
---

ITTCD India provides you to find out 100% practical-based classes of Digital Marketing courses including SEO Course (Search engine optimization), PPC Course, SMO Course, and affiliate marketing courses up to 26+ modules in basic to the advanced educational program. Get 12+ certificates in 3 months course duration and a two-month internship.
Fee: Depends on the course
ADDRESS: Balaji Complex, 205, 2nd Floor, 248/10, D, Metro station Gate 1, near Laxmi Nagar, Laxmi Nagar, New Delhi, Delhi 110092
Contact No:- 099710 50903 , EMAIL:-ittcdindia@gmail.com
---
Internet Marketing School is a  reputed that offers not only the Best Digital Marketing Course in Delhi.  Digital marketing course to boost talents as per the present industrial trend that's both competitive and volatile. we've noticed an enormous gap within the understanding of individuals about job opportunities in digital marketing.
Fee: Depends on the course
ADDRESS: C-64 1st Floor, Shivalik Rd, above Honey & Dough, Malviya Nagar, New Delhi, Delhi 110017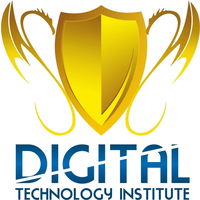 Digital Technology Institute never compromises with the standard of Education. DTI has a team of highly skilled professionals. DTI Trainers has 10+ years of experience working within the digital marketing field they need to work with many purchasers within the industry and gained practical experience.
Fee: Depends on the course
ADDRESS:: 708, 8th Floor, Westend Mall, Janakpuri West.New Delhi – 110058
Contact No:-9311828201,   EMAIL: nfo@digitaltechnology.institute
---
LAPAAS is one of the most trusted Digital Marketing institutes and companies in DELHI. The owner Sahil Khanna who is setting new benchmarks in providing the foremost advanced Digital Marketing Course & Best Digital Marketing Services in DELHI at a very reasonable price.
Fee: Depends on the course
ADDRESS:: 455, Ground Floor, Shahbad Daulatpur Main Bawana Road, Near Delhi Technical University, New Delhi, Delhi 110042
Contact No:-095400 65704,   EMAIL: lapaasIndia@gmail.com
---
Digital Payout, an eminent digital marketing institute is offering a brief-term digital marketing COURSE. The course modules which are included within the syllabus gain a transparent understanding of local SEO, SMO, PPC advertising, content marketing, email marketing, ORM, SEO etc.?
Fee: Depends on the course
ADDRESS:: JOP Plaza, 301, Sector 18, Noida, Uttar Pradesh 201301
Contact No:-9212144112.,   EMAIL: info@digitalpayout.org
---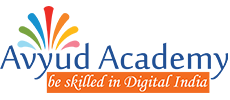 An experienced and youthful exuberance combines in this faculty, giving their students a digital marketing learning that helps stress focus on individuals. Courses include digital marketing, SEO, online advertising, PPC, CMS, and e-commerce, along with social media marketing.
Fee- Depends on the course.
Address- 92F, 3rd floor, Munirka Village, Munirka, Delhi – 110067
Contact No- 911140116832
Gaurav Dubey is India's Leading Digital Marketing Trainer – He runs his Institute in South Delhi – Govindpuri, Kalkaji. He is Having 10+ years of Experience in Digital Marketing and Till Date, He has trained more than 1800 Students. His Students are working in many MNCs and Others companies on reputed digital marketing profiles. Gaurav Dubey provides online and offline classes for digital marketing. You can get a mastery of SEO, Social Media Marketing, Google Ads, and Content Writing from Here.
Fee – INR 28000 for Three Months Course
Address – Govindpuri, Kalkaji, New Delhi
Contact No – +919821918208
---