Top 10 Hair Transplant Clinic in Delhi (2020 Updated)
The hair transplant procedure is done to get rid off of the problem of excessive hair fall and baldness. Here we have come up with the list of best hair transplant clinics in Delhi. Hair Transplant in India has been a major destination for people who are facing hair problems or baldness. India is such a country and Delhi is such a city that is popular for Hair Transplant clinics. Delhi, India is known for the hub of hair transplant at affordable cost, cost-effective HT medical procedures, etc. Many hair transplant clinic in Delhi offers affordable hair transplant surgeries and treatments.
There are few hair transplant clinic in India offering medical tourism for hair transplant, which includes packages for traveling, accommodation, hair transplant, medicine, after the surgery sight seeing etc.

Dr. PK Talwar: Cosmetic Surgeon is one of the leading Hair Transplant in South Delhi. Providing the best hair transplant. They have an expert team of surgeons who assist in treatment. They provide all kinds of Skin Treatments, cosmetic surgeries, and Hair Transplants. He has an enormous experience of more than 45+years. He has a highly professional team of surgeons. Thousand of people visit him from a plethora of industries on a daily bases. He has highly dedicated For Cosmetic Surgery. He uses innovative and effective techniques for treatment in order to ensure the best results. Cosmetic surgery can improve your look and comfort level too. Dr. P K Talwar clinic has expert team members who are performing cosmetic surgery successfully for decades. Contact us if you want to enhance your look. 
Address: E-34, Hansraj Gupta Road, Greater Kailash-1, Block E, Greater Kailash, New Delhi, Delhi- 110048
Phone no.: 09810120387
It was founded in 2010. They have an excellent team of surgeons. Who uses advanced technology and techniques for hair transplants. They used all cutting instruments only after proper sterilization.
Address:D-962 Ground Floor, D Block, Opposite Mata Ka Mandir, New Friends Colony, New Delhi 110025.
Phone no.:  9582812560, 9368683252

They are a leading hospital chain with the best doctors. They not just have the best doctors but also possess the best machines and technology to provide their patients with world-class treatment.
Address: Lajpat Nagar – III, Near Moolchand Metro Station, New Delhi, Delhi 110024
Phone: 011 4200 0000

They are known for their services. You will be treated almost without any pain. Their clinical treatment is 100% safe and result-oriented.
Address: E-13, Basement & First Floor, Defence Colony, Ring Road, New Delhi – 110024
Phone no.: +91 1140041900

They are highly known worldwide for their hair transplant treatment. PERFECT-i treatment is invented by the surgeons of MedLinks only. This method is used for quick and effective hair loss problems. So, I can be sure of good results.
Address: A-1/304, Ground Floor, Safdarjung Enclave
Phone no.: 011 4162 0888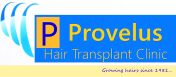 The award winner for "best hair transplant in Delhi". They help you in transforming your life. They have experienced team members. Who is an expert in their work?
Address:10th Floor, 1001, Padma Tower-1, Rajendra Place, Pusa Road, New Delhi, Delhi 110008
Phone no.:011 4520 1001
This clinic is in the heart of Delhi. They have plenty of patients each and every day. As they offer the best services at the lowest prices. They used the most innovative technology and techniques.
Address: B-20, Shopping Centre, Behind Post Office and, Behind Mother Dairy Booth, Tagore garden
Phone no.: 093509 48285
They provide all kinds of cosmetic surgeries and hair replacement and hair transplants. They have collaborated with USA's top companies. In order to bring the latest technology in India. And provide you with result-oriented treatments.
Address: E-13, 1st Floor Defence Colony, Ring Road
Phone no.: 098186 42643

Whenever we talk about hair transplant Dr. A's Clinic is the number one choice of everyone. Dr. Arvind Poswal is one of the highly renowned surgeons in the world. If you visit them then be sure of getting the best treatment at the best price.
Address: B-104, Ground Floor, Chittaranjan Park
Phone no.: 011 4131 5125

They are a leading hair transplant service provider in Delhi. They offer services at very low cost.
Address: A-78, 1st Floor, Near Bikanerwala, Central Market, Lajpat Nagar II, New Delhi, Delhi 110024
Phone no.:085069 62222