Digital Marketing Institute Kalkaji Delhi New Year Offer Fee
Best digital marketing Institute in Delhi Kalkaji – Devweboic Digital Marketing Institute is the Delhi best digital marketing Institute. Digital marketing is the most exciting thing in the world right now. It empowers everyone. We at the Devweboic Digital Marketing Institute transform careers with our digital marketing training courses that set the global standard.
What Do You Learn in Digital Marketing Course?
In the Digital marketing Course, one will study the marketing of products and services using online modes. Its advertising delivered through digital channels like social media, mobile applications, web applications, emails, search engines, website or any other new digital channels. In other words, majorly the use of digital medium and tactics helps to connect with and influence actual and potential buyers at the place where they spend considerable time that is the internet. As the time is passing the technology is pacing at a speed unlike ever before. In today's time, businesses are getting more and more dynamic for which professional in digital marketing field is likely to be involved in. As there are multiple aspects of marketing. The general Areas where a digital marketing professional has to get involved in during his/her career in digital marketing are blogging, Search Engine Optimization (SEO), social media marketing(SMM), Google AdSense, Google AdWords, social media optimization (SMO), email marketing, E-Commerce, content curation, mobile marketing, editing and copy-writing, web designing and web development, interactive technology, marketing strategy, marketing automation and brand management.
What are Offer Fee of Digital Marketing Course on New Year 2020
Digital marketing is the best career option for today's young generation as digital marketing is highly in demand. Devweboic Digital Marketing Institute in Delhi is offering digital marketing course at offer fee on new year it's time to Grab the opportunity lying on your way. We are providing 20% off on digital marketing course of 3/6 Months and 45 days. The best thing about digital marketing course is that you don't need to be expert in all areas of digital marketing. However, all you need to do if you get trained in three or four areas of digital marketing.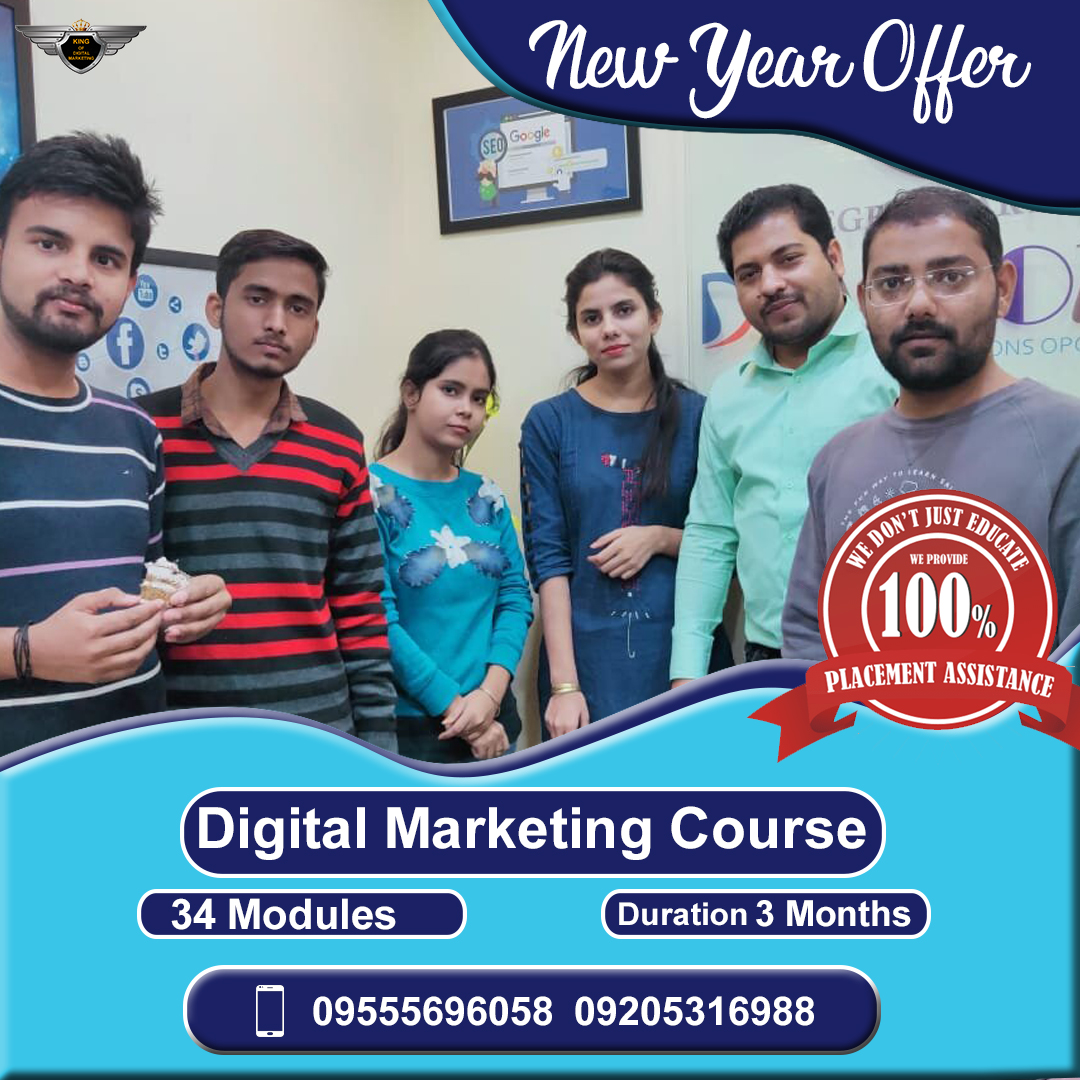 Devweboic is the professional digital marketing Institute in Kalkaji Nehru Place, from where thousands of students and professionals got trained till now the course curriculum is developed after years of thorough research and is designed keeping in mind the cutting-edge modern marketing techniques. Devweboic Digital Marketing Institute doesn't require any introduction. As it has already marked its name as one of the best Digital Marketing institutes in Allahabad alaso by their regular hard work and devotion. Our aim is to provide quality training in digital marketing.
Visit Best Digital Marketing Institute in Kalkaji