Dr. Jagdeep Rao is one of the Best Cosmetic  Surgeon in Jaipur with extensive experience in this field. He is an M.Ch. in Plastic, Cosmetic and Aesthetic surgery and a member of the Plastic Surgery Association Of India. He has earned credit to more than 20 publications in National & International Journals of Plastic & Cosmetic surgery.
DR. Jagdeep Rao – Best Plastic Surgeon In Jaipur
 M.BB.S , M.S. (Gen. Surgery)
 M.ch. (plastic & Cosmetic Surgery)
 SBS Oncoplastic & Breast Cancer surgery (TATA Memorial Hospital , Mumbai)
 Ex. As Professor, Deptt of Plastic & Cosmetic surgery (S.M.S. Hospital , Medical College, Jaipur)
Director & Consultant
 Plastic , Cosmetic & Facial Aesthetic Surgery
 Cosmo care laser & Hair Transplant Institute , Jaipur
Dr. Jagdeep Rao is one of the best cosmetic surgeon in Jaipur and  has served in a multitude of institutes of North India. He served as an assistant professor for 15 years in SMS Hospital and Medical college. He has performed more than 7000 plastic and cosmetic surgeries. After all this, he tries to improve his skills by constant learning to give the best to his customers. After knowing that you are in contact with the best plastic surgeon in Jaipur like Dr Jagdeep Rao you need not worry about anything. The services offered at Cosmo Care are of supreme quality with customer satisfaction as the foremost goal.
Treatments :
Rhinoplasty
Ear Reconstruction
Thread Lift
Hair Transplant
Gynaecomastia
Laser Treatment
Contact Details :
 Opposite Handi Restaurant,
176, Nemi  Sagar Colony,
D-Block, Vaishali Nagar,
Jaipur, Rajasthan 302021
Dr. Sunil Arora has over 19+ years of surgical experience in cosmetic treatments and has been serving in the field of plastic and reconstructive surgery since 2001. He has won numerous awards during his career, most notable being the Best Hair Transplant & Plastic Surgeon of Rajasthan award in 2014. 
Treatments Offered :
Address :
K-58, Behind Dana Pani Restaurant, Kishan Nagar, Shyam Nagar, Jaipur, Rajasthan 302019
Email ID : Info@Alcstudio.In
Dr. Akangsha Aesthetics is a journey that started 20 years back when for the first time she saw the fascinating work that can be done in the field of plastic surgery, which can transform the lives of the patients. Dr. Akangsha Sharma is one of the best plastic surgeons in Jaipur with a passion for aesthetic surgery.
Treatments Offered :
Liposuction
Arm Lift
Hand & feet rejuvination.
Scar Treatment
Acne treatment. 
Hair transplant. 
Thigh Gap/thigh lift. 
Address :
HOPE HOSPITAL JAIPUR
8, Jai Jawan Colony-II, Near Durga Pura Flyover, Main Tonk Rd,
Jaipur, Rajasthan 302018.
Email : info@drakangshasharma.com
Dr. Sharma completed his M.B.B.S. in 2003 from J.L.N. Medical College, Ajmer, M.S. General Surgery in 2007 from S.N. Medical College, Jodhpur and M.Ch Plastic Surgery from Smt. N.H.L. Medical College & Seth V.S. General Hospital, Ahmedabad. During his time in the Department of Plastic Surgery, SMS Medical College, Jaipur, he has taken on a dual role of a Senior Resident and an Assistant Professor. Dr. Sharma has a keen interest in management of burns, trauma reconstruction, cancer reconstruction and breast reconstruction.
Treatments Offered :
Hair transplant
Face Lifts
Breast Surgery
Breast Reconstruction
Body Fat reduction.
Address :
19, Muhana Rd, Mahaveer Nagar,
Sunder Nagar, Jaipur-302020, Rajasthan
Established in September 2014, by the best hair transplant surgeon in Jaipur, Dr. Buddhi Prakash Sharma, Cosmo-Hair has become one of the best clinics for hair transplant and restoration in Rajasthan. Dr Buddhi Prakash Sharma (hair specialist in Jaipur) provides you varied services for HAIR TRANSPLANTATION and COSMETIC SURGERY. COSMO – HAIR comes as a unique center for Hair Transplantation in the city of Jaipur, with the purpose of HAIR RESTORATION, which appears entirely natural and dense.
Treatment Offered :
Cosmetic Surgery
Liposuction
Gynaecomastia
Dimple Creation
Ear Lobe Repair
Skin Treatment :
laser Hair removal
Vitiligo Treatment
Mole Removal
Address :
1st floor, COSMOS , 1/1276, near Indian oil petrol pump , Apex circle , Malviya Nagar , Jaipur -302017.
6. Dr. Varsha Bundele
Dr. Varsha Bundele has completed her education from :
M.Ch. (Plastic Surgery)
B.Y.L. Nair Hospital, Mumbai. University of Mumbai. (M.C.I. recognized)
M.S. (General Surgery)
Indira Gandhi Medical College and Hospital, Nagpur. University of Nagpur. (M.C.I. recognized)
M.B.B.S.
Govt. Medical College, Nagpur. University of Nagpur. (M.C.I. recognized)
Treatment Offered …
Face
Ear Reconstruction
Rhinoplasty
Dimple Creation
Botox Injection
Fillers
Hair
Hair Transplantation
Meso therapy
PRP Therapy
Address:
Res. : C-9/11, Ground Floor, Chitrakoot Marg, Chitrakoot, Jaipur
Dr. Abhimanyu Singh is a renowned and highly trusted personality in the medical fraternity. He is a Plastic & Cosmetic Surgeon in Jhotwara locality in Jaipur. He owns rich experience of over 7 years in Plastic & Cosmetic Surgeon. He does his practice at the Marudhar Hospital, Jhotwara, Jaipur. As far as his qualifications are concerned, he has done his MBBS, M.S. in General Surgery. After that, he pursued M.Ch. in Plastic & Reconstructive Surgery.
Treatment  Offered:
Ear Correction surgery
Rhinoplasty
Fillers
Eyelid Correction
Face lift Surgery
Hair Transplant
Gynaecomastia Surgery
Address :
Iconix Cosmetic Clinic D-9/90, Opp. Akshardham Mandir, Chitrakoot, Vaishali Nagar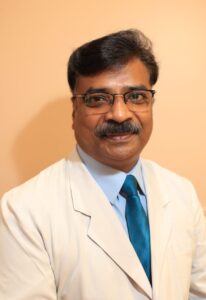 Dr. Sunish Goyal is a qualified cosmetic and plastic surgeon (board certified) with special interest in cosmetic surgery and hair transplantation. He is practicing cosmetic and plastic surgery since 2000.
Dr. Sunish Goyal's primary interests are in hair transplantation and cosmetic surgery of face, body and breast. His repertoire of work also includes reconstructive surgeries, micro vascular surgeries and a variety of surgical repair where the functional outcome is more important.
Treatments Offered:
Hair transplant
Breast body
Hair & Skin
Non-Surgical.
Contact Details
258, Shri Gopal Nagar, Gopal Pura Bypass, Jaipur-302015 (Rajasthan)