Top 10 Stock Market Training Institutes in Delhi

ICFM – Stock Market Institute is a leader in the segment of stock market training and  Financial Market Education. It is a unit of Career Pro Ventures Limited, a diversified education corporate. Get the best stock market training in Delhi at an affordable fee from ICFM, and We can take admission in stock market training institutes in Delhi.
Address – Baba Complex, U 135, 1st & 3rd Floor, Laxmi Nagar, Infront of Gate No. 4 Laxmi Nagar Metro Station, New Delhi, Delhi 110092
Phone – 9971900635,                                    Email id – info@icfmindia.com
---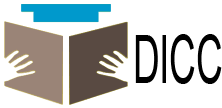 DICC stock market course in Delhi is meant to provide the right trading training in Delhi to its students about different courses such as commodity courses, Forex, Future and options, derivatives, fundamentals, portfolio management, international market analysis, and so on.
Address-  K-39, 2nd Floor, Central Market Near Homesaaz Road, Lajpat Nagar II, New Delhi, Delhi 110024  
Phone – 9999959129,                                 Email id- info@delhitrainingcourses.com
---

ISM has the latest curriculums of stock marketing courses that comprise innovatively designed modules, which, are rigorously taught and overseen by the expert stock marketing trainer in Delhi. The faculty is easily accessible all the 7 days of the week through several messaging channels, such as WhatsApp, Telegram, etc.
Address – SBI Building, 4 DLF INDUSTRIAL AREA MOTI NAGAR First, New Delhi, Delhi 110015
Phone – 9354809292,                                  Email id –
---
IFMC Institute – is registered in the name of "Institute of Financial Market Courses". IFMC – Is Your Ladder to Financial Success. IFMC Institute is a registered brand under IFMC Educational Institutions Private Limited.
Address – E-90, First Floor, Lajpat Nagar I, New Delhi, Delhi 110024
Phone – 7838040876,                                Email id – lajpat@ifmcinstitute.com
---
Being the leader in the industry, 5.  Educogin specializes in providing stock market and trading courses. Educogin advantageous courses will make you learn the benefits and each and every aspect of the financial market.
Address – B-33,2nd Floor, Saidulajab, Mehrauli – Badarpur Rd, Saket, New Delhi, Delhi 110030
Phone – 8448504226,                                    Email id-
---
According to Professional Trader Academy -Trading is an Art. This Skill can be learned by practice, practice and practice. Professional Trader Academy helps students to Practice in the Right Direction. Reading Charts and Predicting Price Movement is a part of Technical Analysis.
Address – 54 First Floor Near Metro Station Metro Pillar 189, South Patel Nagar Market Patel Nagar, New Delhi, Delhi 110008
Phone – 9818793363,                                Email id- contact@ptacoaching.com
---
 7. Tilak Future Foundation – Stock Market



Tilak Future Foundation was founded in 2016 with the view to imparting world-class education in the investment and financial sector. The objective is to make available cutting-edge training to people who see their future in this area of expertise.
Address- R-546, Lower Ground Floor, Shankar Road, Near Fire Station, Rajendra Place Nearest To Rajendra Place Metro Gate Number 3, New Delhi, Delhi 110008
Phone – 8800337270,                                       Email id- info@tilakfuturefoundation.com
---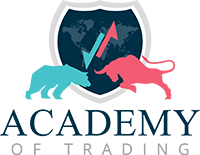 Academy of Trading is the best Stock Market Institute in Delhi, It is run by a team of experts and professional traders who have multiple years of experience and knowledge in the trading sector. Academy of Trading believes in equipping young traders with quality knowledge and necessary skills, including trading tricks and strategies for a successful trading career. Academy of Trading is committed to providing the Best Stock Market Courses in Delhi.
Address- B1/638A 3rd Floor Block, B1 Rd, Janakpuri, New Delhi, Delhi 110058
Phone – 8810678963,                                 Email id- info@academyoftrading.in
---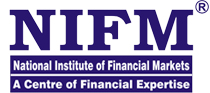 NIFM – National Institute of Financial Markets is registered in the name of "NIFM Educational Institutions Ltd." under section 1956 of the Indian Companies Act. NIFM is one of the best stock market institutes in Delhi, It is having the best teaches for various courses in banking, insurance, financial, and stock market sector. NIFM is Vocational Training Institute, which provides long-term and Short term Job Oriented skill development courses in Delhi with offline and online classes.
Address- B-33 Subash Chowk Opp. Metro Pillar No. 43, Laxmi Nagar, Block H, Guru Nanak Pura, Laxmi Nagar, Delhi, 110092
Phone- 9910300590,                                                Email id – Info@nifm.in
---

iPlan Education is a team of investment 20+ working professionals with diversified experience in investment, accounting, finance, and risk management. Have an average work-ex of 8+ years in the industry. We have trained over 12000+ students from 25+ states, 30+ countries, and 100+ MNCs. Over 250,000+ students and trainees are following us on social medial.
Address- W-8, 2nd Floor, Shadipur, West Patel Nagar, and Opposite: Metro pillar-232, New Delhi, Delhi 110008
Phone – 8882775775,                     Email id- info@iplaneducation.com
Read Also: Top Digital Marketing Institutes in Delhi