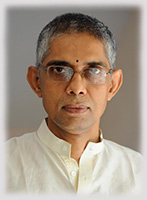 I am Mani Sarma, astrologer in Vishakapatnam  born as the Sun was inching towards the spring equinox of 1959, in Andhra near the Odisha state border. Graduated with Commerce and Law. Walked out of my teens with an abiding passion for astrology. For the past three decades plus, spent my days filled with learning the Shastra and applying it in my day to day client consultation work. Read More
Service Provider
Love Problem, Business Problem, Carrier Problem, & Many More
Contact Us
Door No.50-1-48, Flat No. TF1, 3rd floor, Ramana Residency, Near Alluri Seetarama Raju Statue, A.S.R. Nagar, Seethammadhara, Visakhapatnam-530013
Forecast of Complete Horoscope, my guidance and remedies in all important areas of life like Career, Business, Money, Love, Education, Property, Personal Matters, Transfer, Enemy, Marriage, Match making, Partnership, Health, Life Reading, Karmakanda, Muhurta, Vaastu Tips , Analysis of Vaastu Dosha in Horoscope, Accurate Remedial Measure. Read More
Service Provider
Horoscope, Love Problem, Business Problem, Carrier Problem, & Many More
Contact Us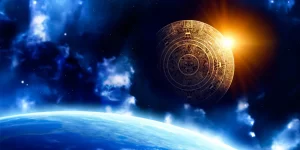 We Sri Devi Astrology Centre, situated at Pothimallayapalem,astrologer in Visakhapatnam, Andhra Pradesh are one of the best astrology providing services providing qualitative astrological consultancy service to our clients. We have immense knowledge about solving love marriage problems, business problems, property disputes and numerous other problems. If you have any issue pertaining to your horoscope, marriage, match making or others, we are here to help you!
Read More
Service Provider
Business Problem, Numerology, Love Problem, Education Problem & Many More
Contact Us
Flat No 302,Near Sivalayam Temple,Gayathri Nagar, M K Ridge Apartment, Pothimallayapalem, Visakhapatnam, Andhra Pradesh 530041

Numerologist in visakhapatnam:As a Student I invariably had associate intuition and will predict events and provide good dates for any activities.After having spent 3 years within the software, I used to be drawn to be an expert numerologist only few years ago, I went into deep study of numerology and would work to reduce problems To be honest, I used to be skeptical. But,I used to be compelled for a few reasons to travel and I started to check everything .I used to be determined to research the myths and mysticisms related to numerology. I spent a few years researching the numerology system to induce clear and sensible data that might be applied to our life.  Read More
Service Provider
Personal Name, Baby Name Numerology,  Business Numerology, Love Numerology & Many More
Contact Us
Lalitha temple, Lalitha Nagar, Sankaramatam Road, Visakhapatnam-530016, Andhra Pradesh, India
Mob No :- 9966225221, 9391376716
I am also a soul entrapped in this illusionary world just like all of you. I have studied Parasara Vedic Astrology and Palmistry in a professional way and doing consultations since 1995. Due to god's grace I have 6 planets present in the natal chart of my 10th house and hence, I got a varied professional background in entirely different 6 sectors. 5 sectors out of my 6 basic interests require deep analysis which formed the basis for my analytical brain during my childhood and adolescence. Read More
Service Provider
Health Problem, Love Problem, Business Problem, Carrier Problem & Many More
Contact Us
Sri Viswaa sai guruji is a astrologer in Vishakapatnam had completed his degree in Avn college, graduated in law from Andhra University, Visakhapatnam. Being interested in journalism he started his career as news reporter in rural areas and in short time he got name and fame as district reporter. He brought out many issues of the people to the concern officials through his articles in the newspaper and he was appreciated for his work by the government official & other people. AP state government had appointed him as the member of District Legal Services Authorities (DLSA) and he was also appointed as the bench member of Lokadalat in Visakhapatnam district court.
Read More
Service Provider
palmistry, Numerology, Astrology, Chakra Healing & Many More
Contact Us
GF-1, S.V.L.N Residency-II, Block-A, Main Road, 80 Feet Rd, Ratnagiri Nagar, Sujatha Nagar, Visakhapatnam, 530051. Andhra Pradesh, India.
Mob No : +91 9292552239, 9247457556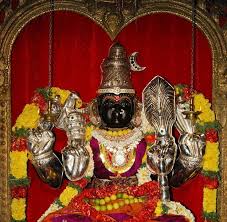 Our horoscope interpretations are considered as the best horoscope readings which many people find the solutions to their problems. People will be surprised by the clarity and depth of the comprehensive and accurate interpretations given by our expert astrologers. As one of the leading astrologers in the city, we offer a lot of free features on the subject. With high-quality horoscope interpretations by the experienced professional astrologers, our clients will get extensive information that depends on their signs and zodiac signs.
Read More
Service Provider
Black Magic, Carrier Problem, Husband Wife Problem, Palm & Many More
Contact Us
Near Goshala Hospital, Opposite to Kanaka Maha Lakshmi Temple, Burujupeta, Visakhapatnam, Andhra Pradesh

Naadi Astrology written by some enlightened mystic scholars of the ancient past for the betterment of their posterity. Yes … this is the patrimony that the mankind has derived from its predecessors. Envisaging the welfare of human kind and the forthcoming generations, they created the records of the individuals, by spending their whole lives in order to ease our lives at this modern age and among all crises. Perhaps, this was the effort extended by them to preserve "Dharma" during this Kaliyuga. However, they intended to help the humanity to be on the right track by spiritual wisdom. These enlightened sages are an esoteric group of ancient siddhas and are yet to be known by the world. Got pleased with their fervent prayer and dedicated devotion,Lord Shiva bestowed on them some exclusive powers.
Read More
Service Provider
Family Problem, Finance Problem, Marriage Problem, & Many More
Contact Us
58-1-422/1, Santhinagar, NAD Kotha Road, Visakhapatnam.
Mob No :- +91 90005 70275