If you have started a new business or you want to update your business according to the latest trends and If you are seeking the best company for your website. Here, you can get top-notch and world-class facilities from the Top 10 Website Design Company in Mumbai. You can get related websites for every type of business with the best facilities at the most affordable rates and credibility from Website Design Company in Mumbai.
Website Design Company in Mumbai provides genuine services at an affordable cost.
They exhibit all the skills that can make your site look genuine, decent, promising, and deliver. The team is hardworking, experienced, and efficient in making the deadly user interfaces and application interfaces for your website. The best thing about the company is its professionalism and proficiency in providing all the promising strategies that can help you in your business.  A creative and eye-catchy website attracts better and organic traffic. Hence, creating success for the business.
The main advantage of getting a professional and well-maintained website is:-
Having a professionally designed website ensures your site gives a good first impression.

A good website helps in Keeping Up with your competitors

It Boosts your businesses sales, leads, and Revenue

A professionally made website helps in moving up rankings among popular search engines like Google.

Professional assistance can help you in avoiding the poorly looking website impression on your customer.

A website is easy to navigate Makes it Simpler for customers to use it  

Create a website in which you can add Future Website Functionality

Establishing a consistent brand identity is crucial for building business credibility and the trust of customers.
Miracle Worx is a top ten web design company in Mumbai with over 15 years of experience in website design. They also help them with fully – digital solutions, from website design to online marketing. They are pioneers in developing best-in-class websites for their clients in various niches.
MiracleworX is a class apart in niches such as Website Design, SEO management, keyword research, digital marketing, online advertising campaigns, and so much more. Read More
 Services Offered:
Website Design
Website Maintenance
Digital Marketing
Search Engine Optimization
Contact Detail:
Address: Office No 1, 4th Floor, Jugal Jyoti CHS, 176, CST Road, Santacruz East, Mumbai, Maharashtra 400098
Apex InfoTech India's one of the most prominent web design companies in Mumbai.  They have worked with diverse clients from various industries and are affordable as well. They are experts in rendering optimal website design for various industries such as healthcare, education, real estate, travel, Stock exchange, E-commerce, etc. Read More
If you are looking for a web design agency in Mumbai offering affordable web design services, Apex InfoTech India will be your best option.
Services offered:
Web Design & Development
PPC (Pay Per Click)
Lead Generation Services
Search Engine Optimization
Online reputation management
E-Commerce Design
Social Media Optimization
Contact Detail:
Adress: APEX INFOTECH INDIA PVT. LTD.206, 2nd Floor, Kanakia Atrium 2 Premises Co-Op. Soc Ltd, Chakala, MIDC, Andheri (East), Mumbai-400 093.
Phone No. +91-8080-7722-99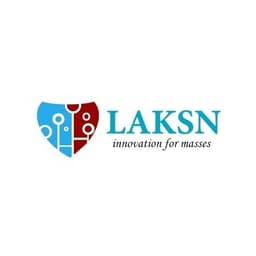 LAKNS Technologies is one of Mumbai, India's best web design and development companies. They have delivered exceptional hosting, web promotion, web design, and eCommerce solutions across the world and they have built competency in developing and customizing solutions based on various Open Source Technology like Joomla, Magneto WordPress, etc. Read More
Services offered:
Design( logo & branding, website design, graphic/print design)
Development( Content management system, Mobile app development, Custom web application development, eCommerce platform)
Online Marketing( SEO & Internat marketing, PPC advertising, Email marketing, Social media marketing)
Technology (Powerful web hosting, Data analytics)
Business( Digital strategy, Content writing, Business consulting)
Contact Detail:
Address:  F 114B Dreams The Mall, near Bhandup, railway Station, Mumbai, Maharashtra 400078
Phone No. +91 8108325237
Webzsol is the most believable web designing company in Mumbai. They are patient enough to understand the client's goals and accede to international standards when developing their web presence to carve a niche for themselves in the online business world. They have contributed to shaping the web presence of a variety of businesses, lots of small start-ups to large corporations.
Services offered:
Creating responsive websites
Online marketing
Ecommerce sites
CMS
Website hosting and domains
Apps
Custom portals
Contact Detail:
Address: Office No. B-17, Devki Co-op Housing Society, Devki Nagar, Eksar Road, Behind Jain Temple, Near St. Lawrence School, Borivali (W), Mumbai – 400103
Phone No.+91-9820 594358, +91-22-2895 1271
Capsicum Media Works is a responsive web design firm that also offers WordPress and eCommerce development services. Its services are both result-oriented and customer-centric. It is one of the best website development and website design companies in Mumbai.  The primary objective of Capsicum Media Works is to deliver imaginative and high-quality digital web design services for their clients, to help them stay competitive in the field. Read More
Services offered:
Web Design
SEO Services
Word press Services
Web Development
Social Media
Graphic Design
Contact Detail:
Address: 46 Siddhachal Bldg, Office No. 2, Next to Cosmos Bank, Hanuman Road, Vile Parle (East),
Mumbai 400 057. Maharashtra, India.
Phone No.+91 98330 94626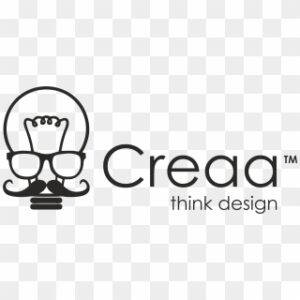 Creaa Designs, a website design firm situated in Mumbai, offers quality website development services at reasonable prices. They can also help you in converting your website visitors into loyal clients. They have 14 years of experience in website design and development, which has helped us become one of Mumbai's best website developers. Read More
Services offered:
Website design and Development
Print design
Search Engine Optimization(SEO)
Software Development
Branding
Social Media Optimization(SMO)
3rd Solution
Mobile Apps
Audio Visual
Contact Detail:
Address: Mohini Heights, 203, 5th Rd, Govind Dham, Ram Krishna Nagar, Khar West, Mumbai, Maharashtra 400052
Phone No. +91 9820153479, +91 8787436227, +1 (613) 501-5575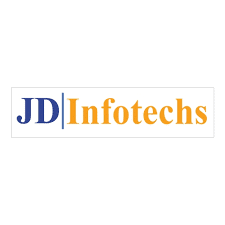 JD Infotechs is one of the best web design and development companies and a Digital Marketing Agency. Company founded in 2020 by Mr. Dinesh Jangid. They offer a broad range of digital solutions for businesses in a variety of industries. Read More
They are the ideal match for your needs if you're looking for a holistic company that offers all digital services in one place!
Services offered:
Web Design/ Redesign
Web Development
Ecommerce Development
Domain and Hosting
SEO Services
Digital Marketing
Contact Detail:
Address: Heart Jd Corporation, Office No. 2 / 3 Shivaji Nagar, Near Ayushman Bharat, Manpada, Thane, Mumbai- 400607.
Phone No.+91 7208449907
Innovins is a well-known website design company in Mumbai. its highest standards of service delivery and customer satisfaction, Innovins has successfully established a strong foothold in both the Indian and international markets. The websites are created to satisfy not only your needs but also the needs of your website visitors. Read More
Services offered:
Website Design & Development
PPC(Pay- Per- Click)
Digital Marketing
Search Engine Optimization
Content Management System
Ecommerce Website
Web Applications/ Portals
Responsive Website
Contact Detail:
Address: Kalina Kurla Road, Hallow Pul, L Ward, Zone 5
Phone No. +91 99870 53623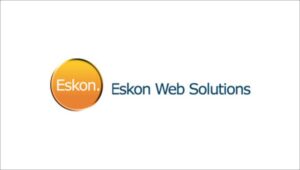 Eskon Web Solutions is a professional Website Designing and SEO Company in Mumbai that was founded in 2009. Company Services are focused on reaching and retaining your target audience. They are experts in web creation, design, and maintenance, and also website redesigning, web programming, SEO services, and online marketing for your business. Read More
Services offered:
SEO
Web Designing & Development
Google Adwords
Domain Registration
Email/Website Hosting
Payment Gateway
Bulk SMS/Email
Contact Detail:
Address: A-Wing, Thakur House, Ashok Chakravarti Road, Ashok Nagar, Kandivali (East), Mumbai – 400101
Phone NO. +91-9920530544, +91-9820515995, 022-49644123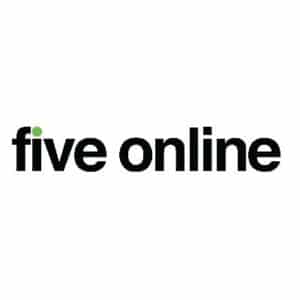 Five Online is a Mumbai-based eCommerce website development company. The five online company is leading Website Designing and Development Company. They are a passionate & experienced team of web professionals, designers, developers, and strategists with a desire for building a great website. Read More
if you need an online store with a unique design for your eCommerce business, this company is your best option.
Services offered:
Website
WordPress Website Development
Static Website Design
Dynamic  Website Design
Website Maintenance
Solutions
Startup
Corporate Website Design Company
SME
Digital Marketing
Google Adwords
Google My Business
Contact Detail:
Address: R-4, Vishwakutir Society, Shankar Ghanekar Rd, Dadar, W, Maharashtra 400028
Phone NO. +91 222436 8710, +91 93222 79809
Read More: Digital Marketing Company In Mumbai