DR.tofiq bohra is a cosmetic surgeon in thane .He has done his Post graduation in the field of Oral and Maxillofacial surgery from M.A Rangoonwala Dental College and Research Centre in Pune. After passing his post-graduation he worked for 6 months in Grant Ruby Hall Hospital in the department of Head & Neck Oncology & Reconstruction, Pune. he was then accepted as a student in Nanavati hospital Head & Neck Oncology Department, Mumbai and he worked there for almost a year, these were the two initial hospitals where he had the most basic and ground level surgical exposure.
In the coming year after my Residency at Nanavati Hospital he was Accepted as a Fellow in the Department of Cleft and Craniofacial Surgery at BSES Hospital Andheri west, where he worked at the post of a fellow for 2 years and operated various Cleft lip, Cleft Palate, Jaw Correction Surgeries. During my fellowship we came across a lot TMJ Ankylosis Patients and we operated them using Open Joint Surgeries, it was during my fellowship he realized the need and importance to have minimally invasive techniques to manage TMJ Disorders as they were quite prevalent in India but the population in India absolutely did not know which speciality to approach for such TMJ Disorders. Above all half the patients were never diagnosed with TMJ Disorders due to lack of awareness among doctors and clinicians themselves. It was and still to an extent is a very ambiguous field with different school of thoughts. he started pursuing my interest and started my training in the field of TMJ Disorders and its Surgical Management from the best TMJ Surgeons all over Globe, he  got a position in TMJ Mini Residency programme, University of Maryland, USA.
he dedicated myself in developing a team for comprehensive TMJ Care in India including cutting edge conservative treatment options to cutting edge Minimally invasive surgery techniques in India. In the current period he dedicate myself to treat patients having Complex TMJ Disorders and Orofacial Pain using Conservative Techniques, Arthroscopy, Open Joint procedures & Total Joint Replacement. Read more…
Service offered:
TMJ Disorders
Jaw Surgery
Chin SurgeryNose Surgery
Cleft Surgery
Oral Cancers
Facial Aesthetics
Facial Fractures
Orofacial Pain
Dental Surgery
Contact details:
91-7875703924
drtofiqbohra@gmail.com
Shop no 4, Rose Apartment,
Hanuman Mandir Road,
opp Jama Masjid, Marol village,
Andheri E, Mumbai
Dr. NIKHIL GHUBADE- M.B.B.S., DNB (General Surgery) ,MCh(Plastic Surgery)& MMC Reg no. is 2007/04/0976 is a well renowned and experienced cosmetic Surgeon in Thane and Mumbai city since last 3 years. A brilliant student all throughout his school days, he began his journey in medical field 20 years back to join his undergraduation (MBBS) at Pad Dr D Y Patil Medical college/Rajawadi hospital under Maharashtra University of Health Sciences(MUHS) in 2001 and completed it in 2007. He did his specialization degree course of Diplomate in National Board (DNB) in General Surgery from Inlaks and Budhrani Hospital(Trust Hospital), Pune under National Board of Examinations(New Delhi) from 2010-2012 followed by superspecialisation ( MCh) Plastic Surgery from KEM Hospital, Mumbai under MUHS from 2014-2016. He completed his bond from KEM hospital, Mumbai from 2017-2018. Read more….
Service offered:
DERMATOLOGY
PLASTIC SURGERY
AESTHETICS
Contact details:
pristinecosmesis@gmail.com
Office No. 104, A1 Wing, Nagesh Tower, Near Teen Petrol Pump, LBS Marg, Thane (W) – 400 602
3.Dr Amit Bhalotia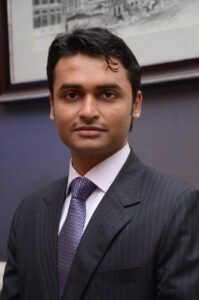 Dr Amit Bhalotia is a Board certified Plastic and Cosmetic surgeon in Thane. He has the distinction of being a ZTCC certified Hand transplant Surgeon. He has been awarded the prestigious Dr C R Sundararajan Gold Medal for being the ALL INDIA TOPPER in the field of Plastic Surgery (2016) by the Hon. Vice President of India. Dr. Amit Bhalotia who is a well known Plastic and Cosmetic Surgeon in Thane, has completed his Plastic surgery training from the well renowned Sir JJ group of hospitals, Mumbai.
Following this he has trained and worked as a Fellow at Royal Free Hospital, London UK & Broomfield Hospital, Clemsford UK, in Facial plastic surgery, Breast aesthetic & reconstructive surgery, Body contouring surgery & extensive burns. He has also been awarded the National Cosmetic surgery fellowship by the apex body of Plastic surgeons.
Service offered:
Contact details:
9097847847
dramitbhalotia@gmail.com
Doctors Planet, Nitin Company Junction Next To Korum Mall, Sambhaji Nagar, Thane West, Maharashtra 400604
Dr. Medha Bhave (Khair) is a renowned cosmetic surgeon  in Thane since 1996. Dr. Medha was born and brought up in the academic city of Pune. She has graduated from the Prestigious B J Medical college, Pune and was amongst the top 10 in her batch. She chose to pursue her career in surgery and did her Masters in General Surgery when very few women made that choice due to the demanding nature of this career.
After completing her Masters Degree, Dr. Medha further chose to specialize in Plastic Surgery. She completed M Ch in plastic surgery from Grant Medical College and J J Group of Hospitals, Mumbai. Her thesis was titled "Safety of Liposuction." The vision of her teacher Dr. Swaran Arora prompted her to work further on the subject when she entered into private practice.
She began her practice as a Plastic Surgeon in Thane in 1996 dealing with maxillofacial injuries, clefts, burns, diabetic foot salvage like most plastic surgeons.
But her passion was aesthetic surgery , especially liposuction and abdominoplasty, which had taken roots in her thesis on liposuction. The wide exposure to plastic surgery problems prepared a base. To top up her experience in liposuction derived from her thesis; when liposuction was not widely available procedure, she honed her skills through conferences, workshops and updates.  Read more…
Service offered:
Facial Contouring
Hair Growth/Haircare
Hair Reduction
Skin Tone & Pigments
Scars Reduction
Skin Tightening & Stretchmarks
Contact details:
info@lasercosmesis.com
 7666 475 666
Gandhi Nursing Home.106, Garden View,Shastri Nagar, Before Lokhandwala Complex. Andheri (west) Mumbai 400053
Dr. Anand Joshi is a renowned board certified plastic and cosmetic surgeon in thane . He has qualified the D.N.B ( Diplomat of National Board) Examination in Cosmetic and Plastic Surgery which is the highest level of Superspeciality( Masters) degree in medical education; after qualifying his basic postgraduation i.e M. S. in General Surgery. Read more…
Services offered:
Hair Transplant
Breast Implants
Breast Reduction
Liposuction
Tummy Tuck
Nose Reshaping
Facelift
Botox
Mastopexy
Laser Hair Removal
Blepharoplasty / Eyelid Surgery
Fillers
Contact details:
022-25393644
A 101, Akanksha Society,
Panchpakhadi, Above Dominos Pizza,
Naupada, Thane (West),
Maharashtra-400602
Dr. Nageshwari Sharma is Qualified Board Certified Plastic, Reconstructive ans cosmetic Surgeon in thane  with Special interest & expertise in Cosmetic Surgery, Maxillofacial Surgery & Burns. She had an Excellent Academic Career Securing first position in M.B.B.S. & 1st position M.S. General Surgery.
She also is an artist who has won many Awards in Fine Arts.
She has completed her M.B.B.S. from Pandit Jawahar Lal Nehru Memorial Medical College, Raipur in 2000 with Distinction in Physiology, Preventive Social Medicine, ENT, Forensic, Medicine & Surgery. She also ranked first in M.B.B.S. amongst all Students of Awarded a Gold Medal. Read more…
Services offered:
Liposuction
Breast Augmentation
Breast Uplift
Breast Reduction
Buttock Augmentation
Facial Surgery
Mommy Makeover
Nipple Inversion
Tummy Tuck
Contact details:
98 9223 4715
A-416, 4th Floor, Solitaire,
Cosmos Jewels, Kavesar,
G.B. Road, Thane (W) – 400615
Maharashtra, India
Dr. Karkhanis is a consultant aesthetic plastic surgeon at Currae Hospital, Thane.
He is a board certified plastic surgeon with an experience of over 13 years in the field of plastic surgery.He graduated from Grant Medical College in 1995 and did his super specialty training in plastic surgery at the Lok Nayak Hospital, affiliated with the Maulana Azad Medical College, New Delhi. Following his super specialty training in 2004, he pursued his passion for Microvascular Surgery and free tissue transfers for various post cancer reconstructions. He was appointed as a specialist senior registrar in the department of plastic, reconstructive and micro vascular services, Tata Memorial Cancer Hospital, Mumbai, one of the largest tertiary referral oncology center in Asia.To rekindle his love and reinforce his skills in aesthetic plastic surgery, he traveled across the country to visit prominent plastic surgeons to understand the art & practice of cosmetic surgery in the Indian scenario.
In 2006, he was awarded a visiting fellowship at the Brazillian Scientific Institute of plastic & reconstructive at the Albert Einstien Hospital, Sao Paulo, Brazil. This fellowship gave him a unique opportunity to interact and operate with a large number of aesthetic surgeons, some pioneers in their fields, and see their work in facial cosmetic surgery, cosmetic surgery of the breast, body contouring & hair restoration. Following his return to India, he started this center in 2006 with a strict focus on his sub specialty interests; dedicated to the science of cosmetic & reconstructive surgery. Read more… 
Services offered:
BARIATRIC SURGERY

GASTRIC BALLOON SURGERY
GASTRIC BAND SURGERY
GASTRIC BYPASS SURGERY
METABOLIC SURGERY
MINI GASTRIC BYPASS SURGERY

MATERNITY SERVICES
COSMETIC AND PLASTIC SURGERY
GASTROENTEROLOGY
GENERAL SURGERY
GYNAECOLOGY
IVF
ORTHOPAEDICS & JOINT REPLACEMENT
ONCOLOGY
SPINE
ENT SERVICES
Contact details:
9699 3041 42
info@currae.com
He has always excelled through-out his educational period, showing and paving the way for more quest of knowledge; driven by curiosity.
He went on to achieve his objective and primed his way to his target. Read along to find out about his travails in the field of education.
He completed his Bachelor of Medicine, Bachelor of Surgery (M.B.B.S), Medicine, Surgery in the year 2001-2005. That did not stop him from achieving other credentials. He took up the Internship in Surgery and Medicine at Grant Medical College in the following year 2005-2006. Striving more to get the perfect take-off into a career of Aesthetic and Plastic Surgery; he completed his Doctorate of Medicine (M.D), Plastic Surgery Residency Programme from DNB National Board of Exams, New Delhi in the year 2009-2015.
Finally, he saw his destination within reachable steps and lunged forward to complete his MNAMS, Plastic Surgery in the year 2016 and has been pioneering the field since then with his brilliance and the most important humble interaction with his patients. Read more…
Service offered:
Cosmetic Surgery
Microvascular Surgery
Burns Reconstruction
Facial Bone Fracture
Hand Trauma
Hair Transplant
Contact details:
91 90378 53009
dr.vinayaknsutar@gmail.com
Dr. Mukund Jaganathan is a cosmetic surgeon  in Thane and has an experience of 25 years in this field.
He completed MBBS from University Of Bombay in 1984, MS – General Surgery from University Of Bombay in 1988 and MCh – Plastic Surgery from University Of Bombay in 1991.
He is a member of Association of Medical Consultants, All India Association of Plastic Surgeons, Association of plastic surgeons of India and Association of Medical Consultants, Mumbai.
Dr. Mukund is an expert surgeon in Maxilo Facial Surgery, Cleft Surgery and Aesthetic Surgeon, etc. Read more…
Service offered:
ARIATRIC SURGERY

GASTRIC BALLOON SURGERY
GASTRIC BAND SURGERY
GASTRIC BYPASS SURGERY
METABOLIC SURGERY
MINI GASTRIC BYPASS SURGERY

MATERNITY SERVICES
COSMETIC AND PLASTIC SURGERY
GASTROENTEROLOGY
GENERAL SURGERY
Contact details:
9699 3041 42
info@currae.com
Dr. Amit Karkhanis started Dr Tvacha clinic on 28th November 2005, as a Laser and Cosmetic Clinic in Thane which now offers full-spectrum wellness services across 9 locations in India. Each clinic has an In-house Cosmetologist who offers personalized solutions to all cosmetic needs which deliver results that exceeds far beyond one's expectations.
The clinic's strength is its absolute command over laser technologies, and a deep understanding and functional expertise in the use of lasers making it a Leader in advanced laser treatments for treating skin and hair problems across the world. What sets Dr Tvacha apart is its myriad superior technologies, its approach to enhancing holistic results as opposed to a superficial cosmetic feel good, and its Patient Centricity. The Brand's promise "Discover the new you" manifests in this true sense. Dr Tvacha's USP  is that a Customized treatment is designed as per the need and the requirement of the patient. Read more…
Service offered:
Contact details: